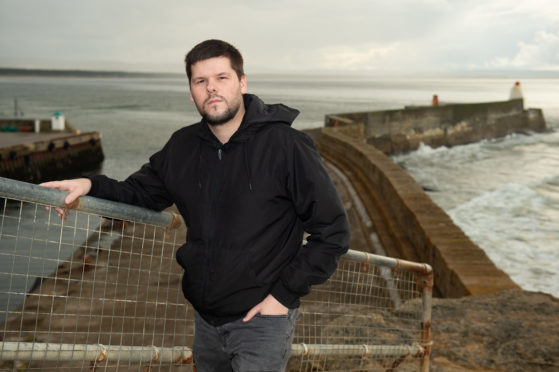 Campaigners in Moray have reversed a decision to cancel a popular fundraiser due to a dispute over council charges – but have repeated a vow not to pay the controversial fee.
The annual Boxing Day swim in Burghead regularly attracts hundreds to the quayside in the village and last year raised nearly £20,000 for local charities.
This year's dip was in jeopardy after organisers learned they would have to pay a new £100 administration fee, which was introduced to recoup council costs for reviewing risk assessments, insurance and ensuring safe access is in place.
Swim organisers have said they will cover the costs of necessary road closures in the area and risk assessments and that insurance is already in place for the fundraiser.
Yesterday, however, they maintained their opposition to the new £100 fee and pledged to press ahead with the event without paying the charge, after seeking legal advice.
Swim president Jamie Campbell said: "We will honour all of our costs we have deemed justifiable but this other charge is unfair – so we will not pay.
"We completely agree the council is in a difficult financial position but that is no reason to take it out on the charities.
"The council can try to stop us if they want but they will have to come down to the harbour on Boxing Day to do that.
"We never wanted to cancel the swim. We've been overwhelmed with support from businesses and individuals and now we want to concentrate on having a good swim and raising money for the charities."
Several donors had offered to step in cover the £100 council charge but the offers were declined by the organisers amid concerns that if offers were not forthcoming in future years then the fee could hit the event's fundraising total.
This year's chosen charities for the swim are Marie Curie, Keiran's Legacy and the Burghead Sub Aqua Club.
It is not known whether Moray Council will issue a bill to the event following the swim.
A motion due to be debated by councillors about the issue next month is now expected to be dropped.
Council leader Graham Leadbitter said: "I'm really pleased that the committee has decided to continue with the event, which is hugely supported.
"At the moment, given that the group has decided to go ahead with the swim, it seems that the issue has now been resolved from their perspective."