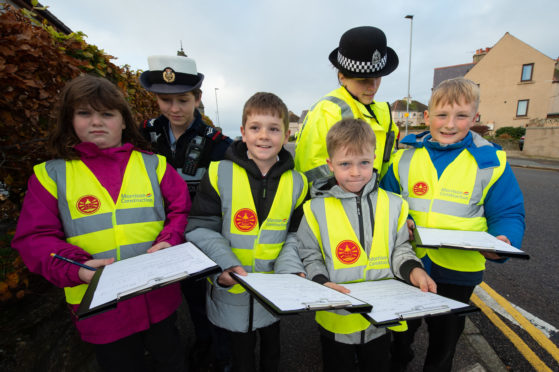 Children at a Moray school have confronted motorists ignoring speed limits outside the gates.
Safety concerns have been raised about the road outside St Gerardine Primary School in Lossiemouth following the decision to axe crossing patrollers during the summer.
And now, pupils have teamed up with the police to educate drivers about the dangers of speeding at pick-up and drop-off times.
Officers performed speed checks yesterday before stopping motorists who were above the 20mph limit – prior to sending them to be quizzed by Primary 4 pupils.
Up to 10 motorists per session have been pulled over since the awareness events were launched last month.
The people who were stopped described themselves as being  "embarrassed" at being questioned about their driving by the young officers.
Questions posed by the pupils included asking drivers how they would feel if they "knocked over" a child heading to or from class.
One said: "I knew I was wrong. I've never been pulled over by the police before and it certainly had an impact being asked about it by the children.
"The questions were very particular – it really made you think about how you would feel if you hit the children with your car."
Other motorists will have letters sent to them by officers with a message from the children explaining their fears about traffic outside the school.
Initiatives also run by the P4 students include designing posters to be displayed at the entrance to the classes.
Head teacher Stephanie Gibson said: "I think it is harder to get across the road now. We got double yellow lines put in a few years ago which helped, but it can still be difficult to see past cars parked legitimately sometimes.
"It's hard because parents will have to walk further to drop off their children, but equally we have to consider the safety of the pupils."
Constable Lisa MacIntyre said: "This new approach will enable pupils, in their own words, to educate drivers on the impact of their actions.
"We want all children to be safe accessing the school and we hope this work will have a greater impact and see real improvements in driving practices around the school."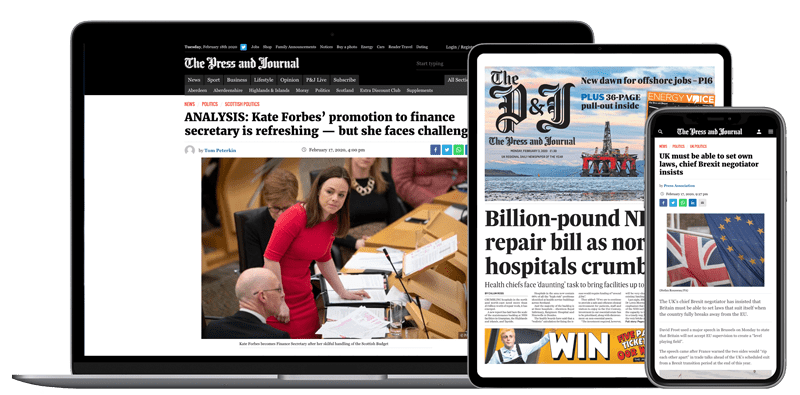 Help support quality local journalism … become a digital subscriber to The Press and Journal
For as little as £5.99 a month you can access all of our content, including Premium articles.
Subscribe