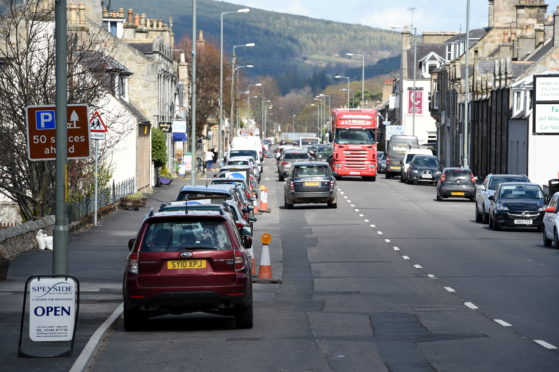 Moray Council has given plans for a new community pharmacy in Aberlour its seal of approval.
Thanks to a £200,000 investment in the village, the current owners of the pharmacy, Parklands Care Homes, will relocate to new premises on Aberlour High Street.
The space was formerly occupied by Central Garage.
In addition to serving local residents, the pharmacy also runs a delivery service for communities outwith Speyside and supplies Parklands' eight care homes.
Managing director of Parklands Care Homes, Ron Taylor, said: "The new building will enable us to grow the business, recruit additional staff and offer an enhanced service to local people."
Speyside and Glenlivet Councillor Louise Laing said: "I'm happy to see the plans have been approved.
"The Aberlour pharmacy is a wee Aladdin's cave with a lot on offer and hopefully with a bit more space it will be able to provide an even better service to the community"
Work on the new pharmacy should begin in the spring and with the expansion, vacancies will become available for a number of positions.
Councillor Derek Ross added: "Anything that enhances the lives of the people of Glenlivet and Speyside can only be a good thing.
"The recruitment opportunities are great for the area and I wish them all the best for the future."