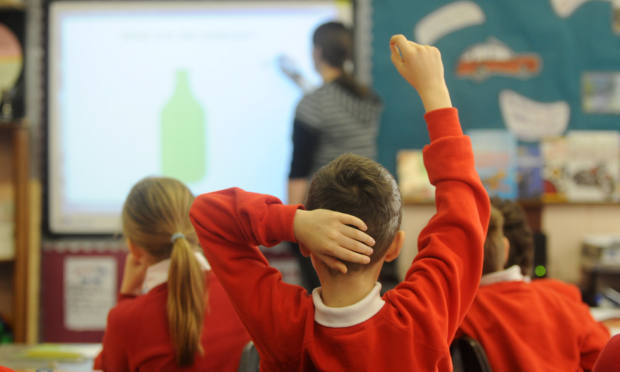 Education bosses in Moray have admitted that literacy and numeracy rates in the classroom need to be improved.
But they have argued that statistics are painting a negative image of how the region is performing in these areas.
Figures published by the council showed that the region continues to lag behind a "virtual comparator" designed to benchmark achievements in S4, S5 and S6.
The statistic is created by selecting pupils from across Scotland who match characteristics of those in Moray.
But yesterday, the council's head of education Vivienne Cross described the mechanism as flawed and argued it masked challenges particular to the region.
She said: "In Moray, the statistic doesn't work and it bucks the trend of other authorities where it does work.
"It doesn't take into account the rurality of some of the areas we have here and therefore the profile of some of the young people we teach.
"When you look at the figures, you can see that some young people aren't attaining.
"I can't tell you the story why, but I know that our head teachers will know that story and the reasons why.
"There isn't an easy fix, but I know that our teachers and other staff work hard to improve the attainment and wellbeing of all our young people.
"We are very much making our voice heard that this shouldn't be used as a measure."
The latest figures for the 2018-19 academic year showed that literacy levels and numeracy levels in S4, S5 and S6 had all improved from the previous year – despite the continued gap to the "virtual comparator".
Speyside Glenlivet councillor Derek Ross, who is a former teacher, urged caution against using statistics "as a stick to beat staff and schools".
Education staff within Moray Council have held talks with other regions and the Cosla umbrella organisation for Scottish councils in an attempt to change the way that levels are measured.
Kyle Scott, head teacher of Elgin Academy, praised the collective work done by secondary schools in the region to share areas where progress had been made in the classroom.
However, during yesterday's meeting of the council's children and young people's committee, concerns persisted about standards within the classroom.
Susan Slater, branch secretary of the local EIS union, feared a repair bill branded "unaffordable" by management was having an effect.
She said: "The concern I have is that the backlog of repairs that are necessary will struggle to be met.
"Meanwhile, pupils and staff are working in those conditions every day."