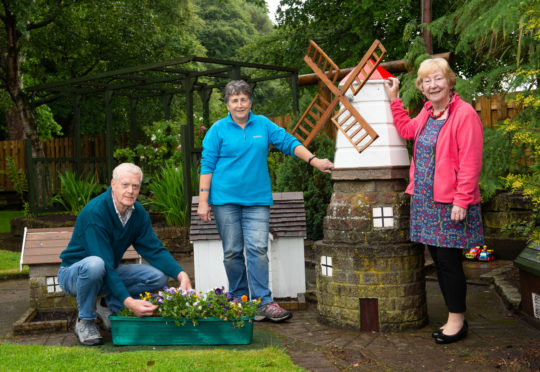 Dedicated volunteers in Moray have been celebrated for creating colourful floral displays for the last 30 years.
Forres in Bloom was awarded the Queen's Award for Voluntary Service to recognise the contribution the group makes to the town.
This year displays including more than 22,000 separate plants were spread across the community in locations including Grant Park, Sanquhar Pond, the war memorial and the town centre.
Yesterday the group was presented with the award during a function with volunteers spanning the last three decades.
Secretary Sandra Maclennan said: "Our motto is 'we love where we live'. We love living in this wonderful town and we should our pride by caring for it.
"We do it for it for our residents and to attract visitors to boost our economy."
The group's oldest member Bert Logie, 93, and youngest members Erin, four, and Eva Mather, six, were presented with the award on behalf of all volunteers.
Depute lord lieutenant Major General Seymour Monro, who nominated Forres in Bloom for the award, said: "Driving or walking through avenues of flowers raises the spirit for locals and visitors alike – it inspires us all to improve our own gardens.
"They achieve all this despite extremes or weather and funding challenges, they're tremendous."