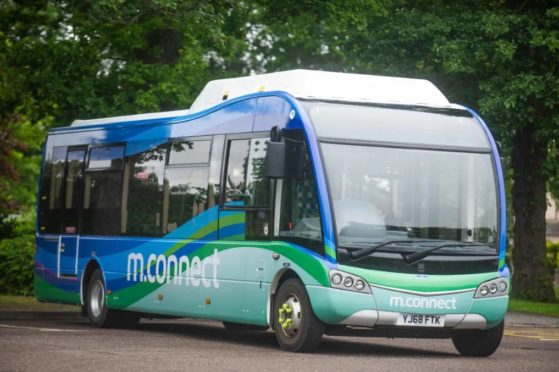 Bus services are poised to return to a Moray community more than two years after a commercial operator pulled out.
The Forbeshill area of Forres was served by Stagecoach until the firm cancelled the loss-making timetable in 2017.
Yesterday Moray Council approved steps to fill the void left by the operator as part of a new service linking the community with the town centre and medical centre.
Meanwhile the pioneering vehicle, which is the first of its kind to operate a rural route in Scotland, will also have a second return journey added to its Forres to Aberlour timetable next year.
The moves were unanimously supported by councillors yesterday but calls were made to expand its reach even further.
Forres councillor George Alexander questioned why the new town service should stop at the health centre – explaining there was a "huge chunk" of the town beyond the facility which also needed connections.
He said: "People will be so grateful of getting a bus to the health centre they may be too terrified to ask for anything else.
"It would take only five minutes to add a loop round Mannachie Avenue and Grantown Road."
Forres councillor Claire Feaver, who also called for a circular route to be reintroduced in the town, said: "This is needed, especially during winter, for those who live on the perimeters."
Moray Council bought the £127,000 bus with funding from Hitrans as part of a European-funded project to test the capabilities of the electric technology on rural roads.
Yesterday transport manager Nicola Moss stressed the pilot scheme must take priority – but explained that funding would be secured from housing developers in the future to run services to the southern edge of Forres.
She said: "We are making best uses of our resources at the moment. When we can do more, we will."
Buckie councillor Sonya Warren asked for consideration in the future about connecting Speyside to communities in the east of Moray, including Buckie, Cullen and Keith.