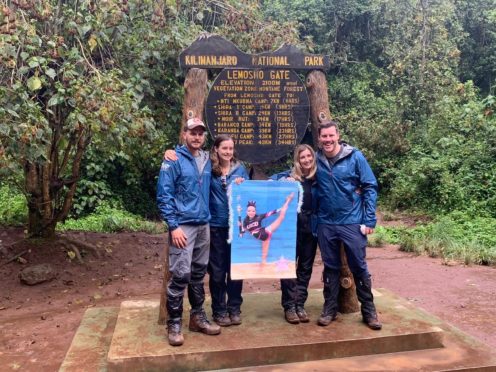 A group of fundraisers has ploughed more than £19,000 into treats for children with cancer after reaching Kilimanjaro's summit to generate support.
The expedition to ascend Africa's highest mountain was led by Chloe Cameron in tribute to her cousin Abbie Main – who died at the age of 15 and requested that a charity be formed in her honour.
Miss Cameron was accompanied by her partner Martin McRobbie and friends Caroline Cameron and Alistair Thomson.
The team of four travelled to Tanzania on what would have been Abbie's 17th birthday, and their tireless efforts meant that they reached the Uhuru peak – the highest point of Kilimanjaro – to raise money for the local cancer charity.
The collected donations will allow for gifts such as goodie bags, games consoles or special experiences to be provided for children.
The funds will also contribute to the Sparkle Lodge, at Dalraddy Holiday Park near Aviemore, which was recently opened by the Main family to grant children and families much-needed respite from hospitals.
Miss Cameron added: "Sometimes it's the smaller things that mean the most and can keep you going during hard times.
"We are incredibly touched by all the support and donations we have received. It shows how much Abbie touched people and how special she is."
Abbie, of Elgin, courageously battled the disease and set up the foundation before her death in December 2017.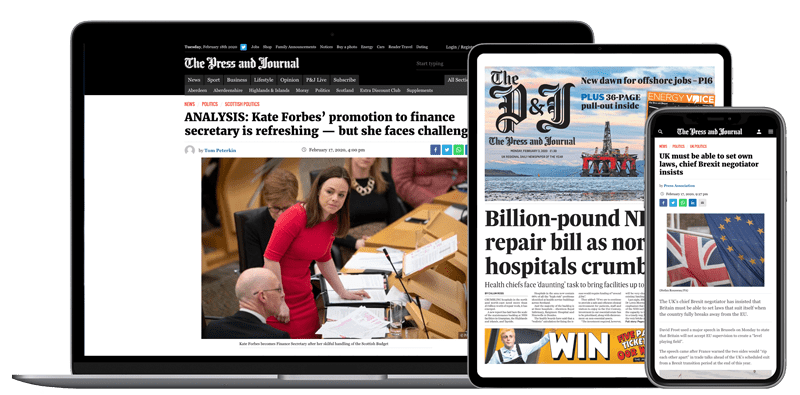 Help support quality local journalism … become a digital subscriber to The Press and Journal
For as little as £5.99 a month you can access all of our content, including Premium articles.
Subscribe