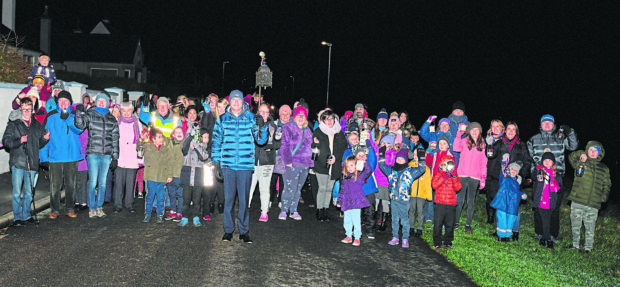 Families took to the streets of Lossiemouth last night for a lantern walk held to honour the feast day of St Gerardine.
The procession began at the Lossiemouth war memorial, near the former cave where the Irish missionary was believed to have resided in the 10th century.
It is said that St Gerardine once stood at the mouth of the cave, clutching a lantern raised skyward to warn ships of the treacherous dangers in the water and guide them safely into the harbour at Spynie Loch.
Over the last few weeks, youngsters at St Gerardine's School have been busy making their own lanterns ahead of the procession.
Iona Kielhorn, a member of organisers Lossiemouth Heritage Association, said: "We hope what the children will take away from the walk is that history is not only interesting but important, and there is history beyond smartphones when you get out there and learn things with other people.
"Lossiemouth has a tremendous history at that."
The inaugural lantern walk was held last year, and organisers were delighted when a 200-strong crowd turned out – far exceeding their expectations of 50.
Last night, Rev Geoff McKee of St James Church – and the minister of St Gerardine's High – gave an talk on St Gerardine.
His motto was "bring light into darkness", an expression which has been preserved within the town of Lossiemouth throughout the centuries – making a torch-lit procession a fitting tribute.
It reflect his dedication to guiding the ships, but also bringing education and religion to the town.
Mrs Kielhorn added: "We wanted to bring back his importance – he's been ever so slightly wiped from history so we wanted to wipe him back in."
"It was an exciting night for everyone."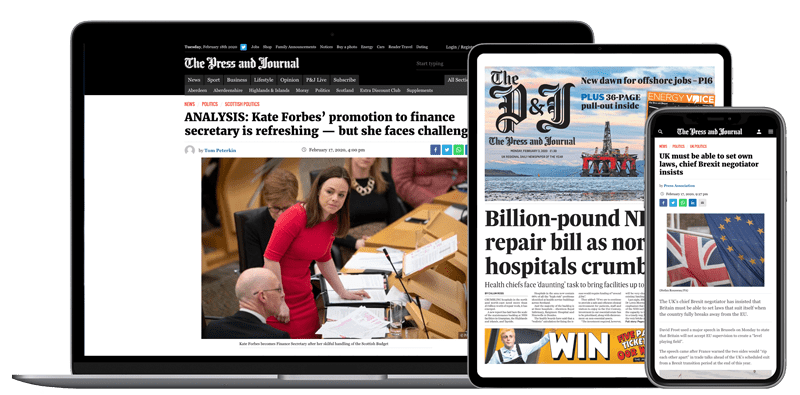 Help support quality local journalism … become a digital subscriber to The Press and Journal
For as little as £5.99 a month you can access all of our content, including Premium articles.
Subscribe