Clay walls, an earth floor and straw insulation has helped a cosy nook on Speyside land the accolade of Europe's "greenest" holiday home.
The Hobbit Hideaway was built near Aberlour last year to provide a rural retreat for visitors eager to get to the country but withstand everything the Scottish weather can throw at them.
Now the accommodation's environmental credentials have been recognised as the best in the continent by the European Holiday Home Association.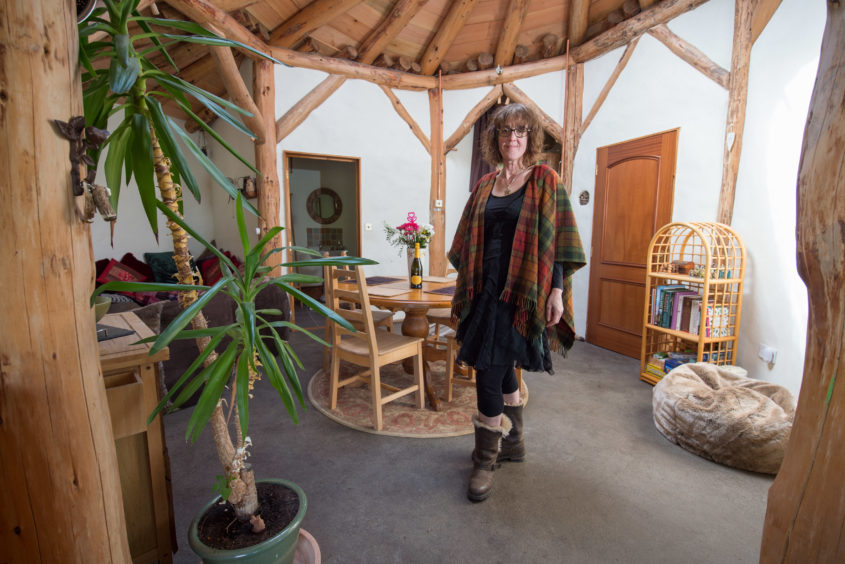 Former charity worker Kim Fraser conceived the idea with her partner Mark Thomson to "achieve freedom" with their own eco-friendly business.
And they hope the hut can be a template for lasting benefits for more with the couple's charity Get Rugged conducting research into how including the natural environment in the home can lead to mental health benefits.
Mrs Fraser said: "It's a natural build, so everything we have done is with the aim of trying to be in harmony with nature.
"The straw, wood and everything else has come from local suppliers and the water comes from a spring to help keep the travelling miles down – all the electricity comes from completely renewable sources too."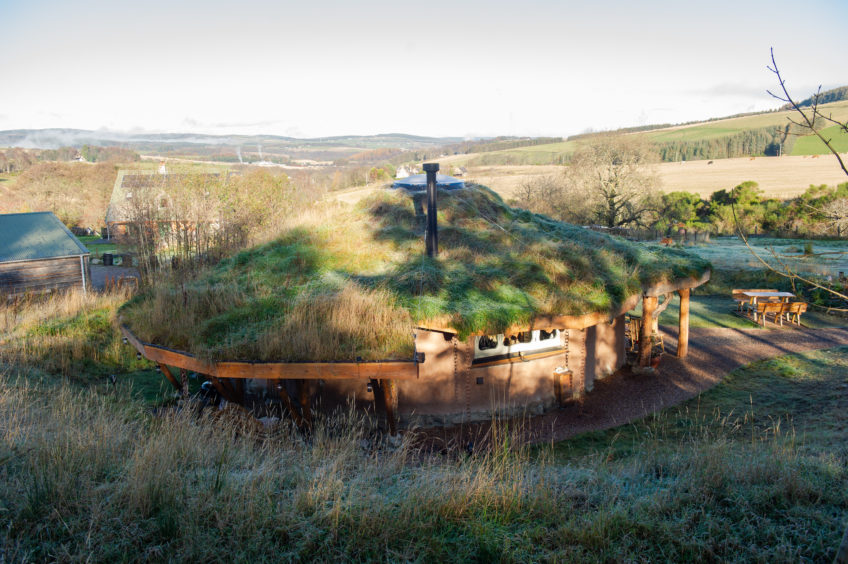 Mrs Fraser said the holiday home's unique features had already made it people with visitors eager to get away from the pressures of the modern world.
A group of students spent last year working on the construction of the hideaway while staying on the site to immerse themselves in the natural world – learning house-building skills at the same time to take to their own future projects.
Yesterday Mrs Fraser stressed that some of the natural features of the accommodation have proved to be more effective than conventional methods.
She said: "The earth floor retains excess heat. Once it gets to the temperature it starts to store it and then releases it again when it gets cold and because the walls are made of clay it allows the air to circulate better."