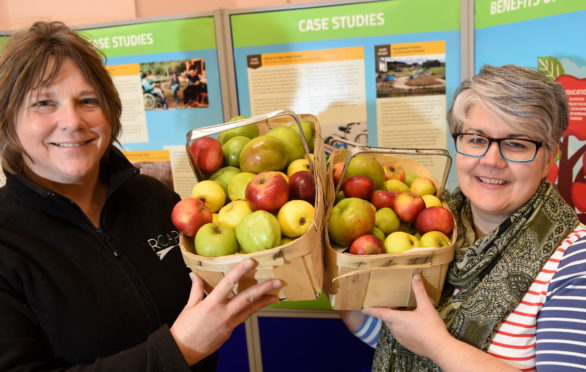 An event showcasing opportunities for locals to grow their own food has been held in Moray.
Potential sites for allotments, orchards and shared gardens have been earmarked by the council to help drive health benefits.
At the weekend, groups got together at Forres Town Hall to highlight opportunities available within the town.
Charity Reap held apple pressing sessions while Forres in Bloom demonstrated the benefits of its floral displays and there were opportunities to guide the future of Cluny Hill.
The event was part of a drive by Moray Council and other groups to form a food-growing strategy for the region, which has identified more than 80 sites to nurture produce.
Council convener Shona Morrison said: "Anything we can do to improve access to healthy, local, affordable food and reduce food insecurity must be pursued.
"We can't do this alone, but by working closely with local partners, we can create opportunities for people to grow their own fruit and vegetables locally.
A further event with family activities to shape Moray's food growing strategy will be held at The Inkwell in Elgin on Thursday from 4pm to 7pm.