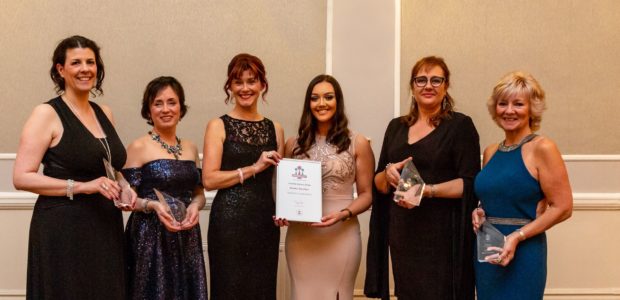 Businesswomen from a range of industries in Moray have been celebrated at an awards ceremony.
Five prizes were handed out at the annual dinner organised by the Moray Business Women group.
This year's most enterprising firm was named as Lossiemouth-based McClintock Dispensing Opticians, run by Amanda Nasser, while business woman of achievement was named as Susan Beveridge and Sheila Hull, who runs The Nail Room in Lossiemouth, was named as businesswoman of the year.
New prizes handed out included the young rising star category, which was won by 19-year-old Aimee Stephen from DYW Moray, and best new product, which was won by Joan Johnston of Bespoke Fabrics for her new cashmere duvets.
Meanwhile, the event raised further cash for the group's chosen charity of the year, Abbie's Sparkle Foundation, to take the total to more than £5,000 with just its annual meeting to take place next month to add to the total.
President Sam Dowdall said: "The awards ball is the highlight of the very busy Moray Business Women calendar and it was an absolutely tremendous event.
"It's always very special having all of the fabulous business women in one room and seeing what a wealth of experience we have within the club.
"From new starts, to well-established businesses, the club really does have it all."