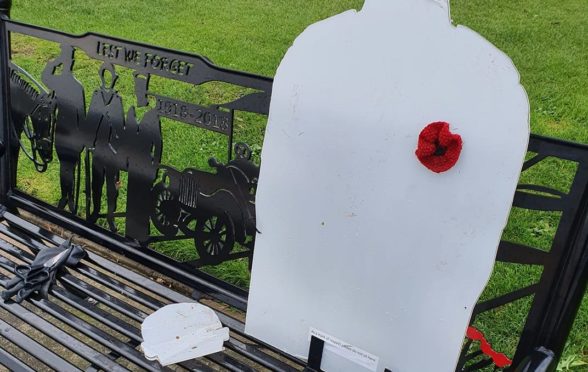 Lossiemouth Community Council members have expressed their disgust at the recent vandalism of a Tommy silhouette at the war memorial site.
The town's installation was damaged in another case of vandalism on a Tommy silhouette in Moray following a similar incident in New Elgin in October.
Lossiemouth's Tommy silhouette was placed at the site by Fionna Shearer and pupils of Lossiemouth High to honour the brave families and soldiers who sacrificed their lives in conflict.
Chairman of Losseimouth's Community Council Mike Mullholand called it a "disgusting act of vandalism."
He said: "I am absolutely horrified and disappointed that this could happen in Lossiemouth."
"I just passed the silhouette the other day and thought 'that's great, we can leave something in remembrance and nothing happens to it', but now this has happened."
"It is very disrespectful to the people that died in the war. It's not like it's just something someone has broken, it's a symbol for those who sacrificed their lives for our freedom."