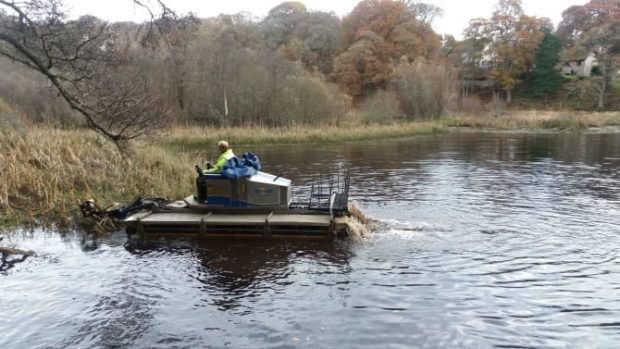 Moray council has employed a special machine to manage the aquatic plants that inhabit a Moray pond.
A weed-cutting machine is currently in operation at Forres's Sanquhar Pond to help clear the waters.
The equipment is amphibious and is being used to cut back reeds, rushes and horsetail weeds. It is hoped that by clearing the overgrown weeds that aquatic life such as fish will be encouraged to return to the pond and improve the surrounding environment.
This specialist machine and pond-clearing operation comes from Moray Council working closely with the community group for the area. It is the most recent work which is part of a five-year management plan to that was decided upon by councillors at the beginning of the year.
The council's long-term plan is funded by the AS Murdoch Fishing Trust fund which included allocating funds for the maintenance of the pond for the benefit of the landscape and community.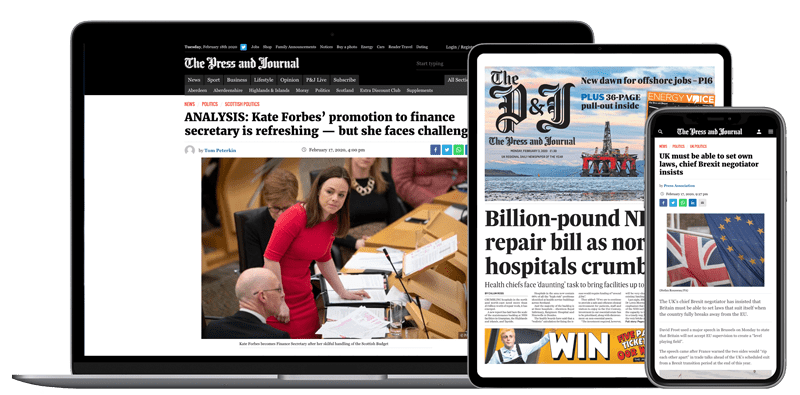 Help support quality local journalism … become a digital subscriber to The Press and Journal
For as little as £5.99 a month you can access all of our content, including Premium articles.
Subscribe