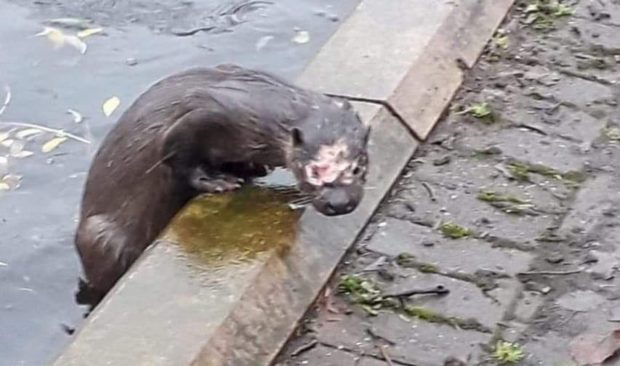 Elgin's favourite otter has been injured in a mystery incident.
Cooper – named by locals after the Moray town park where he lives – was spotted with extensive facial injuries and severe damage to his right eye this week.
It is not known what has caused the otter's injuries – but residents and local animal welfare organisations were yesterday trying to help him.
Keith Marley, who founded the North East's New Arc Animal Sanctuary with his wife Pauline, was at the park yesterday keeping a watchful eye over the poorly otter.
He said: "It's obviously a really painful looking injury but it's hard to say exactly what has caused it. It's all speculative at the minute but the otter could have been attacked by a dog, struck by a car or it could be a small injury that's caught a nasty infection."
GALLERY: Unusually outgoing otter puts on a show for visitors at Moray park
Mr Marley was relieved to see Cooper, who is somewhat of a local celebrity, to still be lively in nature and messing about in the pond.
The animal sanctuary founder and his wife were keen to find a suitable location for a trap, perhaps by the river and away from any factors that could further distress or harm the otter, such as dogs.
He added: "I would like to see him treated by a vet as soon as possible as we wouldn't want to see him to deteriorate."
Although residents often go through the scenic park specially to see Elgin's furry friend, many worried locals visited the area to check in on Cooper.
Callum Lilley, of Forres, always hopes to see the otter on his journey home from work through the park but kept a particular eye out for Cooper yesterday morning after hearing he has been injured.
Mr Lilley said: "I felt sad as he didn't look ok and flinched a little as I walked back."
"I really do hope he gets better as he's not something you find often or in a city and just hope he's not in pain."
The Scottish SPCA issued advice for the community and asked them to monitor his movements but not to get too close to the wounded otter.
Michelle Mann, Scottish SPCA animal rescue officer, said: ""If anyone does spot the otter, do not try and contain him as they can be vicious if they feel threatened.
"If anyone spots him, please phone our animal helpline on 03000 999 999."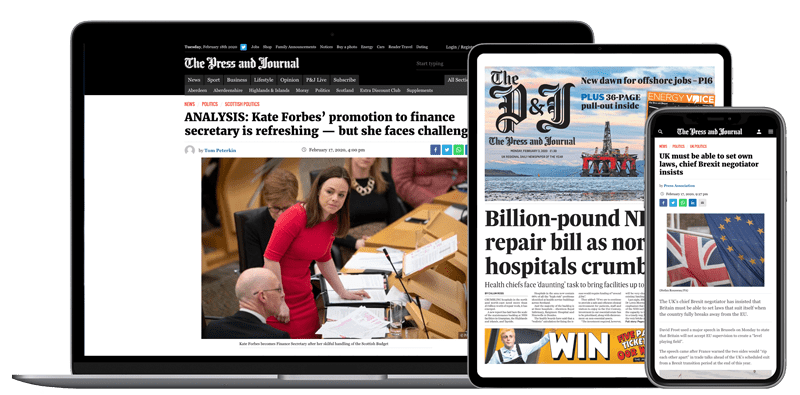 Help support quality local journalism … become a digital subscriber to The Press and Journal
For as little as £5.99 a month you can access all of our content, including Premium articles.
Subscribe