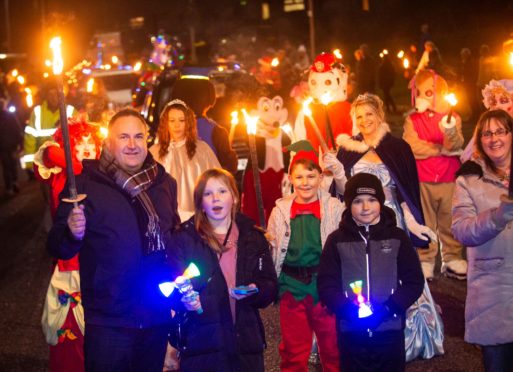 A torchlight procession has heralded the beginning of the festive season in a Moray town to rekindle memories of millennium night.
Flames illuminated the streets in Lossiemouth for Hogmanay in 1999 when about 9,000 people packed the streets to welcome the new century with the fiery sight being revived again for Christmas the following year.
At the weekend, torches returned for the first time since the millennium to light the way for a procession led by pipers through the town to mark 20 years of the celebrations.
Colourful floats, decorated by locals, were cheered by families as they were led through the streets before the big switch-on, which was performed by pupils from the town's St Gerardine and Hythehill primary schools.
A range of entertainment had earlier been organised during the day while charities raised funds by organising games at stalls and local producers sold gifts.
Iain Riddoch-Allan, chairman of the Committee of 2000, a group of locals who ran the initial events 20 years ago and who reformed for the weekend's celebrations, praised the support of the community for the success of the event.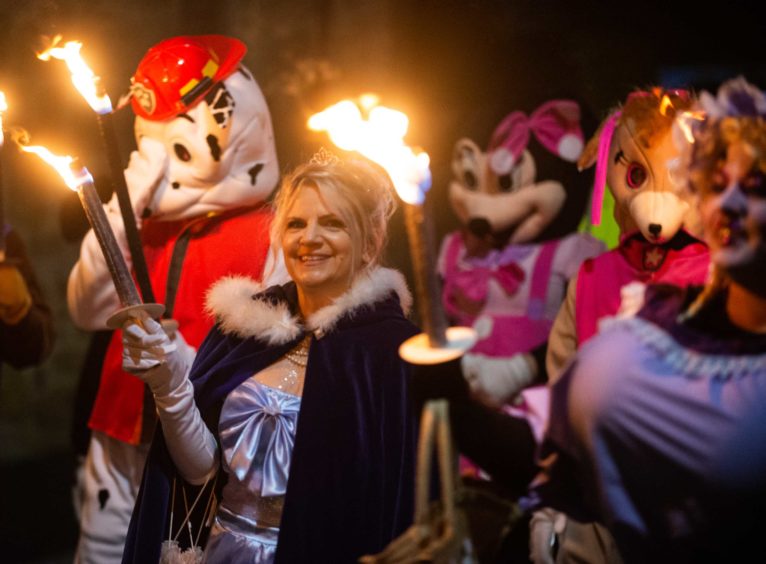 He said: "We got together in 1997 to have a huge carnival for the millennium. We stepped back about eight years ago, but with it being 20 years since the first one we came out of retirement, so to say, to do it again.
"Because it's 20 years further on, we changed the format. Previously we've had a celebrity switch on the lights but we decided people weren't really that bothered about that so we let two local children do it.
"The community makes it what it is, but it's also down to the technical committee that looks after the lights – they spend 52 weeks maintaining them so the decorations are really thanks to them."
Mr Riddoch-Allan explained talks would likely be held in January to discuss what form next year's celebrations will take.