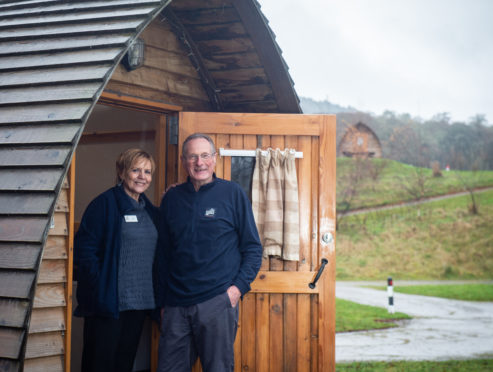 Tourism bosses in Moray have pinned hopes of future success on forming a business improvement district (TBid) – and they are looking to the west for inspiration.
Five years ago, the first agency of its kind was formed in the Highlands with the establishment of Visit Inverness Loch Ness.
Industry leaders in Moray have pointed to the organisation as an indication of what can be accomplished with the model amid fears public sector cut backs are affecting local infrastructure for visitors, including public toilets.
Access to TBid funding, which is supplied by a levy on local firms in the industry, boosted the Visit Inverness Loch Ness annual budget of £30,000 supplied by private funding to about £170,000 – as well as giving it the muscle to lever additional cash.
Lyn Forbes, who has run the Loch Ness Shores campsite in Foyers for six years, believes that the extra cash has allowed smaller villages to reap the rewards of extra focus.
She said: "The smaller villages on the south side of Loch Ness are so much more busy and vibrant now.
"I've been living here since 1976, and my husband all his life, and I think that without the TBid places like here would just have been forgotten about.
"Before people would go down the other side but the TBid has developed a trail that covers the whole area. Visitors come from all over now to stay with us for the walking, the waterfalls and the wildlife – it's made a big difference.
"When we opened it was just Donald and I. We've just opened a new bistro so next year we'll have up to 20 staff working during the summer."
Moray Speyside Tourism has set aims of continuing the work to promote the region internationally as well as improving the experience for visitors with a new winter festival and whisky distillery app while also supporting local firms by representing traders and pursuing additional funding.
Graeme Ambrose, the former chief executive of Visit Inverness Loch Ness who led its establishment in 2014, believes the organisation has filled gaps during the last five years.
He said: "For years there was a lack of things to do for visitors to Loch Ness. Yes there were the cruises and a few other things but there wasn't really much to do roundabout.
"We started work on a trail for the south side beforehand but simply didn't have the funds to do everything that we wanted to, which included linking it to the Great Glen Way.
"Next year we're holding our first three-day event on it, which has already attracted a huge amount of interest from overseas. I think it's made a big difference."
'Tourism is in the best state in living memory here'
Tourism bosses in Moray have pointed to a growing momentum for business improvements district across the country.
Visit Inverness Loch Ness, which was the first of its kind in Scotland in 2014, was followed this year by Go Tweed Valley, which centres on Peebles in the Borders.
Firms across Moray are currently being balloted on whether they want to pledge their cash to support the creation of the third tourism business improvement (TBid) district in the country – with a result due next month.
The proposals for the five-year term, which have been supported by Visit Scotland, would lead the largest firms paying an annual levy of £1,460 with the smallest paying £273.75 or nothing.
Business plans drawn up by Moray Speyside Tourism estimate the cash would double its current annual budget of £83,000 – which is due to come to an end, putting the organisation at risk of closure.
The economic impact of the industry in the area has increased by more than 25% since 2011 to nearly £130million in 2018.
Laurie Piper, operations manager of Moray Speyside Tourism, believes the continued growth makes it the ideal time to create a TBid.
He said: "Tourism is in the best state in living memory here. The last few years have seen visitor numbers grow by more than 100,000 to 800,000.
"I believe now is the right time to build on those achievements. The model is the right way to ensure continued growth and make Moray Speyside a world class tourism destination."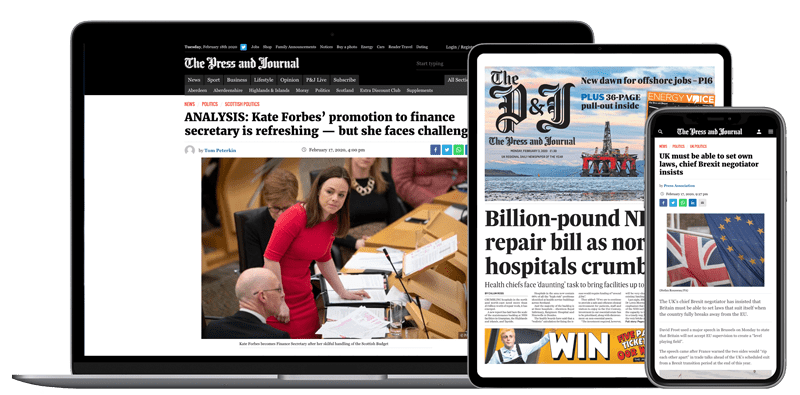 Help support quality local journalism … become a digital subscriber to The Press and Journal
For as little as £5.99 a month you can access all of our content, including Premium articles.
Subscribe