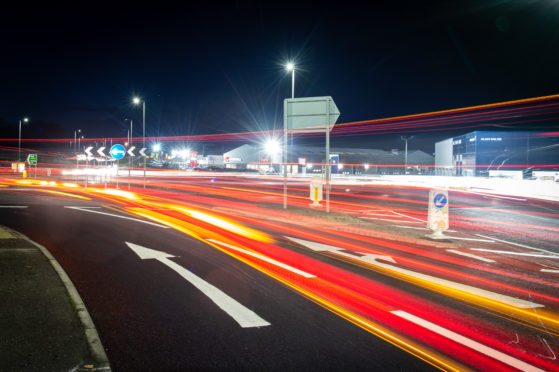 Contradictory road markings have caused confusion for drivers travelling through a busy Moray roundabout.
The faulty direction marking was painted on the road at Reiket Lane roundabout on Elgin's part of the A96 Inverness to Aberdeen road following the extensive resurfacing project that was completely this week.
Since the error, motorists driving through the roundabout from the direction of Lhanbryde travelling into Elgin have been met with a road sign that shows that the left lane is left turn only but road markings that now say that the left lane is straight on.
Contractors for Bear Scotland, the road agency who maintain the roundabout near McDonalds, Costa and KFC, made the mistake.
After a few days of some disruption, Bear Scotland has announced they will put a temporary correction to the arrow in place some time today.
The Scottish road agency confirmed that all other road markings in the surrounding area are correct and advise motorists to be aware of the temporary solution to the arrow that will be in place until the permanent correction is completed.
A spokesperson for BEAR Scotland said: "We are aware of a discrepancy with an arrow in the road markings at the roundabout following recent surfacing improvements, and we've arranged for our contractor to revisit the site and correct the arrow.
"Until this can be completed our teams are arranging to have the arrow covered until the permanent correction can be made.
"We apologise for any confusion this may have caused."
Residents took to social media to warn people driving through the area and reported several "near misses" of cars almost bumping into one another.
Chairman of Elgin's Community Council, Alastair Kennedy, went out yesterday afternoon to inspect the markings for himself and witnessed two cars coming very close to one another when leaving the other side of the roundabout whilst both going straight ahead due to following the faulty markings.
He said: "Obviously everybody will be a bit concerned until it's properly sorted. I thought there may have put up a yellow roadside sign put up just before the roundabout to make people aware of the problem to make sure nothing happens.
"I hope there's no real bumps as someone could get quite a fright."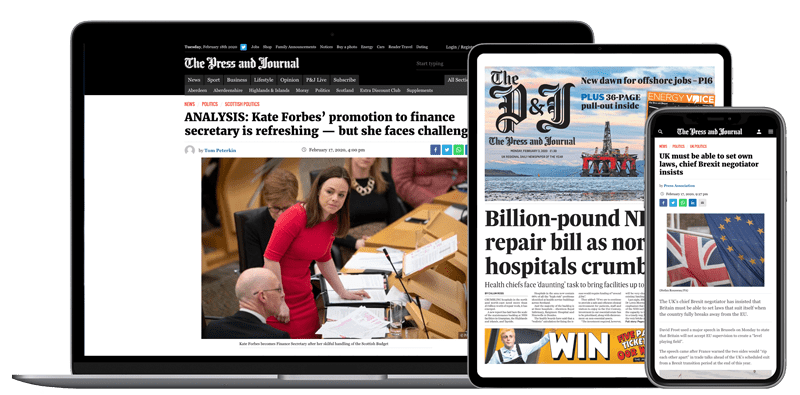 Help support quality local journalism … become a digital subscriber to The Press and Journal
For as little as £5.99 a month you can access all of our content, including Premium articles.
Subscribe