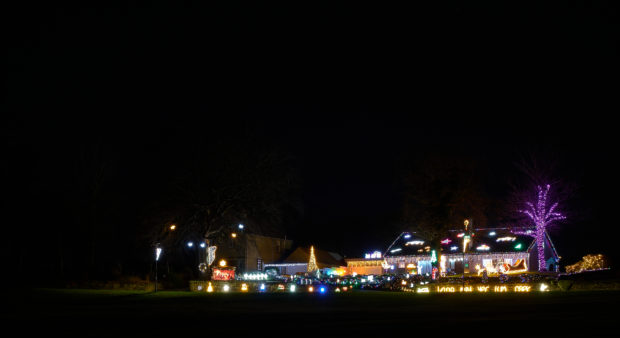 A kind-hearted man in Keith has adorned his grandmother's bungalow and garden with a fantastic festive light display to raise funds for a local charity.
Callum Stuart has decorated the residence he shares with his grandmother in Seafield Park with a spectacular arrangement of Christmas lights.
He put together the first installation in 2015 and the displays have become bigger and better since, with his grandmother Jessie Stuart calling 2019 "a stellar year for the lights".
The bedazzling display of Christmas lights and impressive festive decorations illuminates the south side of the town, which can be seen from the A96, every day from 4pm until 10pm.
There is a collection box by the roadside for generous onlookers to donate to this year's charity of their choice, Keith Cancer Link. The local charity supports those in the community suffering from cancer by providing transport to and from their treatment appointments.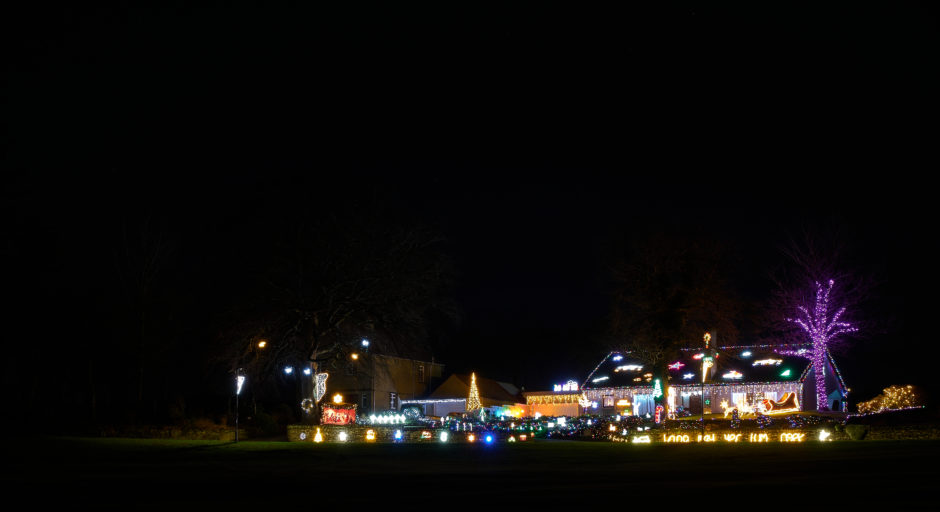 With their home attracting a daily stream of visitors driving or walking to the extravagant array of lights, they have already raised almost £1,000 for the charity in the first week alone.
Mr Stuart said: "There's an amazing amount of people travelling from all over to come for a look and it's great to hear their comments.
"It's just a great feeling, I get strangers stopping me in the street to thank me."
It took Mr Stuart and his team of helpers; friends, family, his partner and, of course, his grandmother, a month to erect and install the display.
However, the careful planning and maintenance of the lights takes place all year round in preparation for the December switch-on.
Mr Stuart said: "I owe a lot to my granny for the use of her house and her hospitality, to my other half for all her support, and to my friends and family who helped with the final rush."
His grandmother added: "I'm incredibly proud of him because he puts a lot of effort into it. It cheers everyone up in the area and it's helping charity at the same time."
The 20 year-old became has been fascinated with lights since he was a young boy and his interest in electrical lighting and their creative possibilities has grown over the years just as he has.
This year, he decided to challenge himself even further by crafting a large-scale stable depicting the nativity scene which has been greatly enjoyed by the younger visitors in particular.
There is also lettering along the property's perimeter which spells out the popular Scots well-wishing phrase "lang may yer lum reek", which translates to "long may your chimney smoke", in sparkling lights.
One of their neighbours, Anne Morrison, fondly admires the display she describes as "breath-taking."
She added: "Once you see it you'll never forget it."