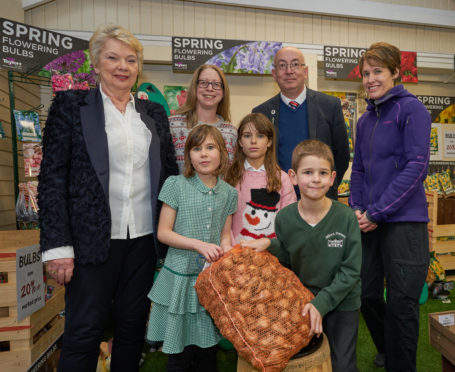 The generous manager of a garden centre in Fochabers has donated flower bulbs to pupils from Milne's Primary School in Moray in the hopes they will grow a passion for gardening.
As well as encouraging the children to become more green-fingered, the flowers will brighten up the school grounds when they bloom in the springtime.
The bulbs from Christine Christie of Christies Garden Centre will brighten up the school grounds following the extensive construction works.
Councillor Marc Macrae said he was "delighted" to meet Mrs Christie yesterday afternoon at the garden centre, where the bulbs were given to the pupil representatives who were accompanied by their parents.
He said: "I am very grateful to Christine and the whole team for this fantastic gesture and I know that the pupils at both the school and the nursery will have great fun planting these bulbs and helping to develop their own green space within the community.
"It is a long long time now since I attended Milne's Primary School, from 1971 until 1978, but it has always been a community focused school and I hope that this will encourage our youngsters to become more involved in gardening, at home, at school and indeed the local Gardening Club which was launched by Christies just a few months ago."
Mrs Christie, who was gifted the bulbs from their suppliers, Taylors, before donating them, added: "We have a long family ethos of working with and for the local community and were delighted to be able to assist in this instance and hope that the children will gain much from the experience of preparing the ground, planting, and indeed looking after their flowerbeds."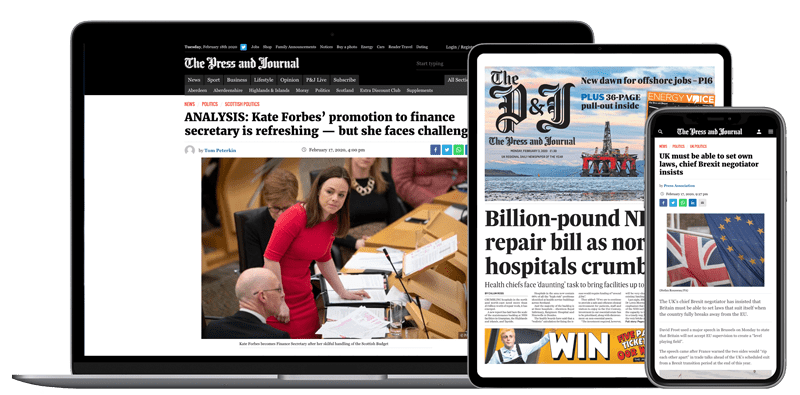 Help support quality local journalism … become a digital subscriber to The Press and Journal
For as little as £5.99 a month you can access all of our content, including Premium articles.
Subscribe