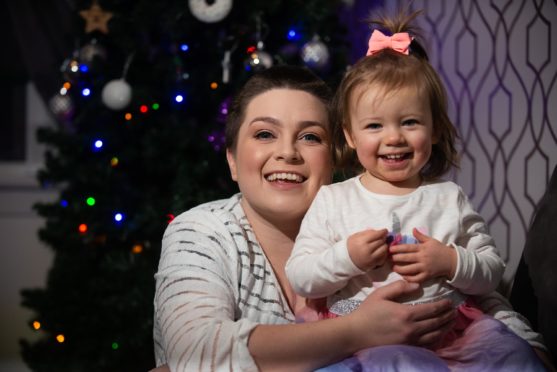 A young mother has told how her baby saved her life – after doctors found a tumour "harder to treat than cancer" when she was 30 weeks pregnant.
Danielle Beaton was told she likely had a blood clot, a relatively common complication during pregnancy, after she began struggling to breathe at work.
But following an x-ray, the 25-year-old was dealt the devastating news that she had a dangerous four inch tumour growing in her lung.
Her much-longed for daughter Anna then had to be delivered by caesarean section four weeks early so doctors could treat the new mother.
But within moments of her arrival at Aberdeen Maternity Hospital, the 7lb 10oz newborn faced her own fight for life when she began struggling to breathe – and spent the next six days on full life-support in the neonatal intensive care unit.
Mrs Beaton and forklift driver husband Michael, 25, had been trying for a family for more than two years before she finally fell pregnant after a cycle of IVF treatment.
She said: "I was so angry with the world because it had given me Anna and now I didn't know if she was going to be OK or, if she was, if I was going to be OK to see her grow up.
"It was absolutely terrifying. She had wires coming out everywhere. She was the sickest baby in the unit.
"I always say she's my little miracle who saved my life because if I hadn't been pregnant they would never have found the tumour."
Mrs Beaton, from Forres, had complained about pain in her chest and feeling breathless several times in the five years prior to falling pregnant. But she said doctors always put it down to "anxiety and asthma".
Just two weeks after giving birth, however, a specialist warned her that the tumour they had found in her lung was potentially cancerous.
But further tests confirmed she had an extremely rare disorder of the lymph nodes called unicentric Castleman disease.
Affecting just one in around 50,000 people, it causes an overgrowth of cells in the lymphatic system, which helps rid the body of toxins, and is similar to lymphoma, a cancer of the lymph nodes.
Mrs Beaton is now enjoying life at home as a family of three but she has been warned it could take years to shrink the tumour.
She has already endured more than 10 rounds of gruelling chemotherapy over the last year.
Surgeons attempted to remove it four weeks after she gave birth but, due to its location, they were only able to cut away a small portion of it.
But Mrs Beaton said: "It is so rare, the doctor who found the tumour said in his 30 years experience he had never heard of it. And every doctor I see has to Google it.
"The chemotherapy is chipping away at it. I can't wait until I'm finished so I can get back to being normal and do all the things I want to with Anna."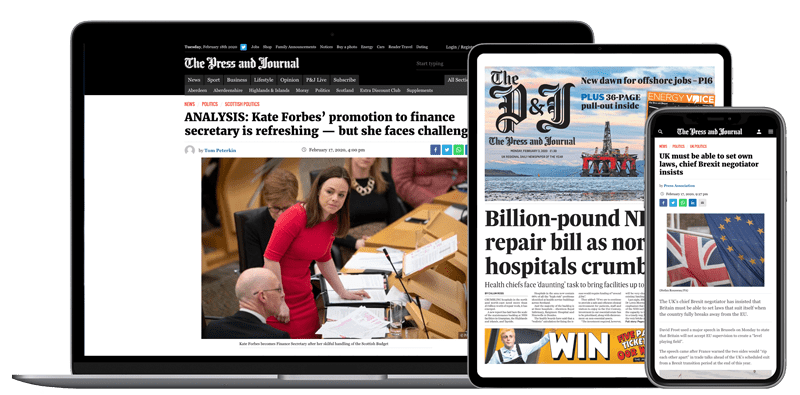 Help support quality local journalism … become a digital subscriber to The Press and Journal
For as little as £5.99 a month you can access all of our content, including Premium articles.
Subscribe