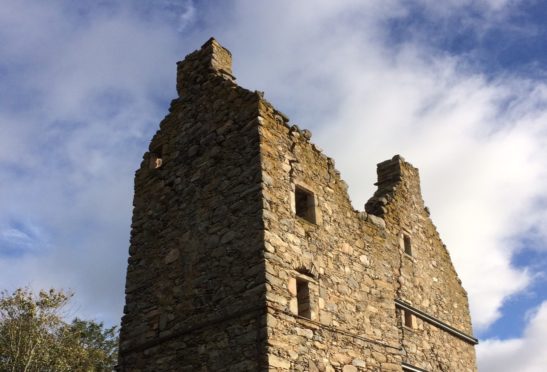 School pupils from Moray have got to grips with building skills as part of a project to protect a historic castle.
Blairfindy Castle has stood in Glenlivet since the 16th Century but has remained ruined and empty since it was burned down by government troops following the Battle of Culloden.
Work funded by the Tomintoul and Glenlivet Landscape Partnership began this year to stabilise the structure for future generations with a new path to the nearby Glenlivet Distillery to improve access for visitors also being constructed.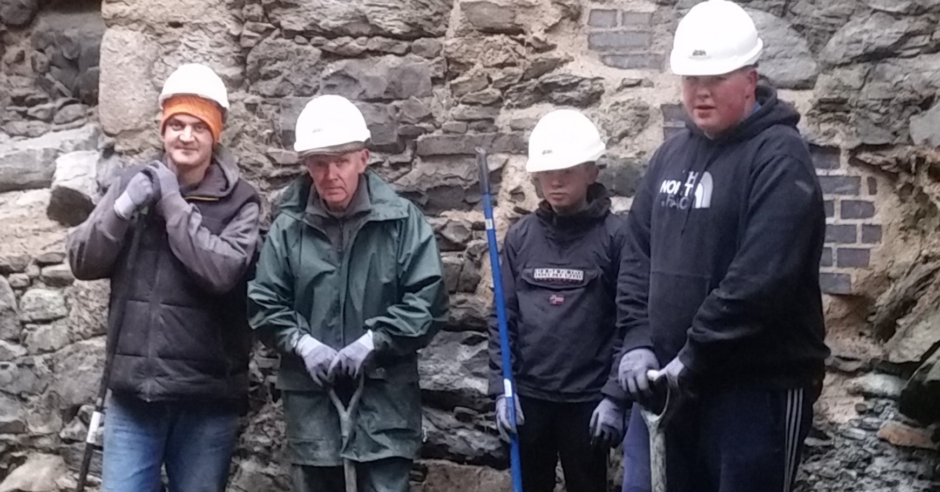 Now students from Speyside High School have joined the efforts as part of their rural skills course.
Ryan Duguid, S3, and James Smith, S5, worked with contractors Harper and Allan to observe and carry out tasks including hot lime mixing and brickwork.
Teacher Sean Reid said: "Whilst on site Ryan and James helped to clear some of the vegetation from the internal grounds of the castle, which will enable visitor access inside the castle to view the internal structure.
"Their visit to Blairfindy Castle helped them to understand the key tasks involved when working with ruinous structures and has given them an insight into the conservation of old buildings and working in the rural heritage sector."
The training project is one of 20 projects funded by the Tomintoul and Glenlivet Landscape Partnership, which was awarded £3.6million to run initiatives until September next year.
Training officer Claire McGregor said: "We have invited students to visit the Tomintoul and Glenlivet area to experience some of the land based employment opportunities the area has to offer.
"The groups have sampled some of the skills needed to work in a role within the game keeping industry, undertaken vital farming training, experienced archaeology days and helped with tree planting and footpath maintenance with the Glenlivet Estate rangers."