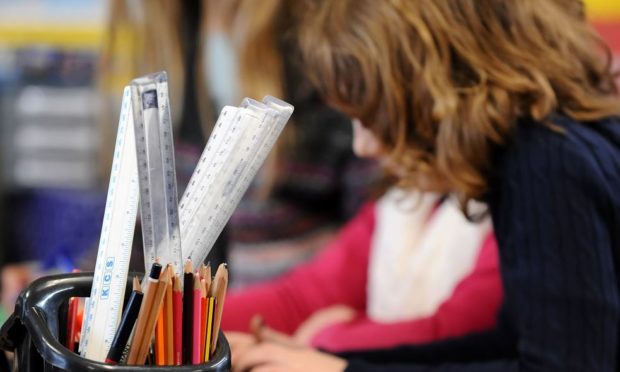 Moray Council has classed two more primary schools as "unsustainable" to bring the total to nine across the region – meaning 20% of the estate now faces an uncertain future.
Assessments done by education staff in the Keith area have recommended that possible mergers are considered for Botriphnie and Crossroads schools.
Mounting bills and declining pupils rolls in both villages have raised concerns for management amid pressures across the entire region.
The Keith review means nine out of the 46 primary schools in Moray have now been classed as "unsustainable", with classrooms in the Buckie and Speyside areas also affected.
Yesterday senior councillors explained that no decisions had been taken about the sites – stressing that the status quo also remained an option.
But retired teacher George Alexander, who now leads an opposition group of independent councillors in the chambers, was hopeful "tough decisions" may soon be taken as part of a long-term school estate strategy due to be published by the council next year.
Six of the seven schools in the Keith area have also been classed as below the minimum condition standard with only Keith Primary getting an A grade amid estimates of a £140 million repair backlog across Moray – making the school estate the most poorly-maintained in Scotland.
Mr Alexander said: "The time to do something about this has long passed. The problem is finding a majority of councillors who want to do something about it.
"The problem is this always becomes an emotional argument with parents and staff saying schools are at the heart of communities, which I think is rubbish.
"The tragic thing is we are still spending public money maintaining these schools. I maintain pupils would get a better education if we took these decisions."
Councillors will meet to debate the reports at tomorrow's meeting of the authority's children and young people's committee.
Other recommendations include examining a "3 to 18 campus" model for Keith Grammar School to encompass the nursery, primary school and secondary phases under the one umbrella.
The reports also praised the schools and teachers for nurturing an inclusive environment with articulate, reflective and polite pupils and strong community links.
Sonya Warren, chairwoman of the children and young people's committee, said: "These reviews have also looked at the quality of the learning experience for our pupils, it's not just about looking at which schools are sustainable or not.
"We have got to get the school estate sorted but that will come next year. No decisions have been taken yet. These reviews will feed into reports next year and the status quo will also remain an option as well as looking at different ways of working for our schools."