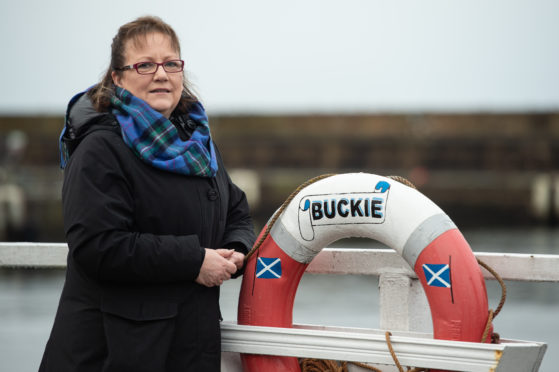 A cash boost has been secured for a Moray port to construct an ice plant following fears the project would not go ahead.
Proposals to construct the facility in Buckie took a blow earlier this year when a bid for funding from the European Maritime and Fisheries Fund was rejected.
Now it has emerged that Crown Estate proceeds totalling £102,000 have been allocated by Moray Council to the project with the authority paying the remaining 25% of costs.
It is hoped that providing ice to fishing vessels will encourage more boats to visit the port to load up to keep their catches cool.
However, a lower grant than initially budgeted for has resulted in the design being amended.
Buckie councillor Sonya Warren, co-chairwoman of the Buckie Harbour Advisory Board, said: "Investment in a new ice plant for Buckie Harbour is very welcome news for both our local fishing fleet and any visiting crews.
"It is also likely that the number of visiting boats and, therefore, harbour dues, will increase if we have fresh ice available at the harbour."
The previous ice plant was demolished at the port more than a decade ago with the new facility to be housed in a purpose-built building.
The lower budget has resulted in lifts intended to deliver the ice being replaced with forklifts and a proposed fuel tank for one of the piers being removed from the current project.
Buckie councillor Gordon Cowie, co-chairman of the Buckie Harbour Advisory Board, said: "Obviously it is a shame the original plans are not going ahead but after years of highlighting the potential of Buckie Harbour I am confident that Moray Council recognise its strategic importance.
"It's important all of all our harbours in helping to deliver growth and bring much needed new opportunities into Moray."
Buckie councillor Tim Eagle added: "We were all very disappointed when the application to the European Maritime Fisheries Fund was unsuccessful earlier this year which had hoped to put in an ice plant and a fuel tank at Buckie Harbour.
"However, we continued to be aware there was a demand for ice and I am delighted we have found a means to fund this moving forward."