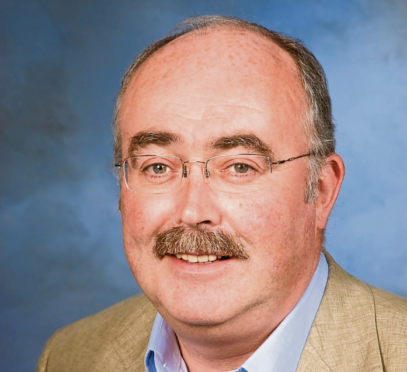 Professor Ronald MacDonald of Skye has announced he will stand down as a Highland councillor as from today.
World-renowned economist Prof MacDonald has worked to improve health and social care services in Skye for a number of years.
He cited his expanding work load with the implementation of the Ritchie Report as the reason for his resignation.
In his resignation letter, Prof MacDonald said he stood for office in 2017 on the single issue of the reform and redesign of health and social care in the area.
He said: "Although I have been happy to get involved in a wide range of other issues since being elected, especially those relating to infrastructure, the implementation of Sir Lewis Ritchie's report has been my main brief… equivalent to a full-time position in itself.
"With a number of important initiatives relating to the Ritchie implementation process upcoming in the New Year, I now realise that being a councillor is no longer a sustainable working model for me.
"This has been a difficult decision to make, as it has been a great privilege and honour to have been an elected member of this ward."
Among other things, Prof MacDonald is working with a steering group on a sustainable health and social care model for Portree and North Skye, and taking forward a draft proposal to the Scottish Government on a Scottish centre of excellence for health and social care.