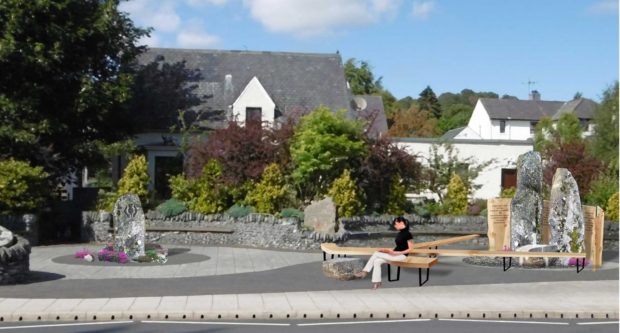 Shinty sticks have been incorporated into the heart of a design for a new art installation for Newtonmore.
Sculptor Stuart Murdoch has been commissioned by the Newtonmore Art Project team to create a piece celebrating the area's heritage, history, culture and sporting prowess.
It will be erected in the village square, and will form the terminus for the Speyside Way and a resting point for cyclists on national cycle route seven.
The design was chosen after extensive consultation in the village, with applications from eight artists whittled down.
The installation is heart-shaped overall to reflect the village's proximity to the geographical heart of Scotland.
It features standing stones carved with images conjuring up history, people, musical heritage and wildlife in a Celtic fashion.
They also have a water feature, symbolising the River Spey.
The area's sporting heritage is reflected in a large oak Caman benches in the shape of crossed shinty sticks.
Behind the standing stones will be a series of hardwood panels for the carving of poems in Gaelic and English.
A final touch is the addition of a QR code or chip which visitors can scan to link up to the community website and other useful sites.
The art project team say maintenance will be minimal, with the benches possibly requiring oiling, or allowed to age naturally, and plans in place for the upkeep of the water feature.
The team consists of members of Newtonmore Business Association, Newtonmore & Vicinity Community Council and Newtonmore Community Woodland Development Trust.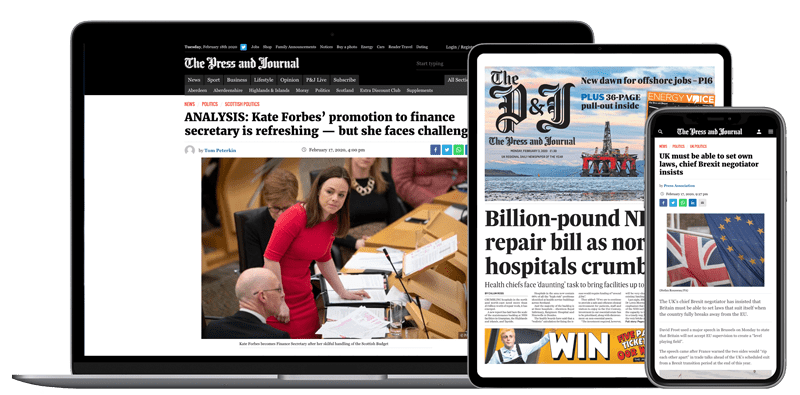 Help support quality local journalism … become a digital subscriber to The Press and Journal
For as little as £5.99 a month you can access all of our content, including Premium articles.
Subscribe