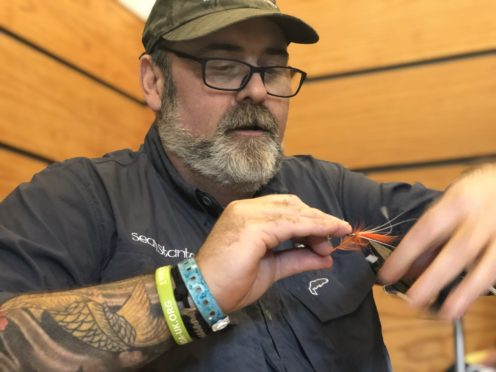 Anglers on Speyside will get an update next month on a project aiming to establish the reasons salmon stocks are dropping.
Catches have declined on rivers across the north-east for several years amid concerns about several possible reasons behind the long-term slump.
Next month the River Spey Anglers Association is hosting a fly fair near Fochabers as part of a drive to encourage a new generation to take up the sport.
Last year was the inaugural event of its kind held by the group with more than 120 people attending to pick up tips to improve their chances on the river.
This year's event will include Inverness-based world spey casting champion Scott Mackenzie to provide advice on techniques with several fly tying demonstrations also being held to build anticipation for the new season.
The Spey Fishery Board and the Deveron, Bogie and Isla Rivers Charitable Trust will also be present to discuss the Atlantic Salmon Trust's missing salmon project.
John Trodden, chairman of the River Spey Anglers Association, said: "The Atlantic Salmon is an endangered species and this three-year project aims to find out the causes of the deline in numbers and make recommendations to improve the salmon's chances of survival."
The fly fair will be held at Inchberry Hall near Fochabers on Saturday, January 18 from 10am to 4pm. Admission £3, families £5, under 16s £1.