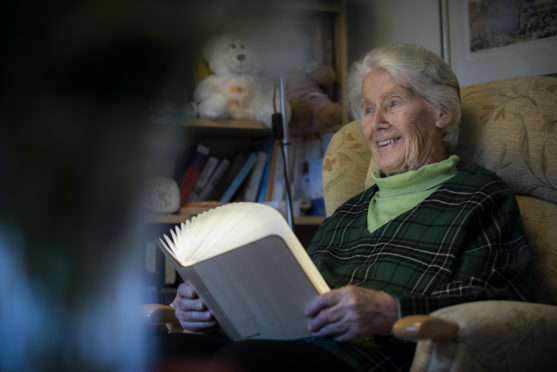 The final surviving founding member of an eco village in Moray is preparing to celebrate her 100th birthday.
Dorothy Maclean took up residence in a small caravan near the coast in 1963 after being sacked from a hotel.
However, the makeshift accommodation that she shared with Peter and Eileen Caddy, who had also been dismissed from the same firm, proved to be the beginning of what has become the Findhorn Foundation.
The secluded commune has since grown to become the largest site of its kind in the UK.
More than 30,000 visitors have taken part in workshops and conferences at the peace retreat, which has spiritual beliefs at its core.
Mrs Maclean says her connection with a force called the devas, which she describes as a non-physical consciousness that oversees growth, has helped her to grow an exceptional garden there – including 40lb cabbages and roses that flower in winter.
The Canadian-born woman initially met Mr and Mrs Caddy while working in London before later working with them at Cluny Hill Hotel in Forres as secretary and receptionist.
When the trio took up residence near Findhorn, Mrs Maclean began to devote nearly a decade to building trust in her "inner listening".
The skills honed during that time helped inspire a career writing books that have been translated into languages across the globe.
She left the Findhorn community in 1973, the year after it was established as a charitable trust, before becoming the founder member of the Lorian Association, a not-for-profit spiritual education community in North America.
However, she moved back to Findhorn in 2009 and retired from public life the following year.
David Spangler, who travelled to Findhorn in 1970 before returning to his US homeland with Mrs Maclean to establish the Lorian Association, last night paid tribute to her.
He said the soon-to-be centenarian is "down-to-earth, practical and not given to glamour".
Mr Spangler added: "Knowing her has been a great privilege in my life."
Today, as she prepares to turn 100 years old on Tuesday, Mrs Maclean continues to live in the community while enjoying nature, reading and visits from friends.