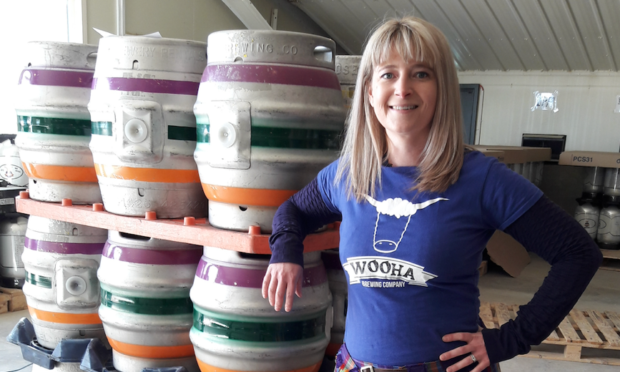 A thriving Moray-based craft brewery has launched a crowdfunding campaign that invites investors to support its expansion.
WooHa Brewing Company, located in Kinloss, hopes to secure £600,000 from supporters as part of an overall £1.5 million campaign.
The ambitious firm aims to use the money generated to supercharge production, increasing the quantity of beers by as much as 17-times by 2023.
WooHa already has a strong focus on exporting and currently trades in the USA, Europe, South East Asia and the booming Chinese market.
The funds accumulated through the crowdfunding drive will additionally contribute to the production of a new craft beer aimed specifically at China.
Founder and chief executive of WooHa, Heather McDonald, said: "We have a strong vision about how we plan to grow the brand rapidly and in a sustainable way.
"Key to this expansion will be our sales team as we need more people on the ground in our main markets.
"We also need robust marketing and strong support for our international partners.
"The funding secured through our crowdfunding campaign will help make our ambitions a reality."
Ms McDonald launched the brewing business in 2015, moving to a new 6.2-acre site in Kinloss just two years later.
The brewery's current capacity is 5,000 hectolitres per year but the WooHa team hope to further increase in-house production to 88,000 hectolitres by June 2023.
"We have big growth plans," Ms McDonald said.
WooHa will be hosting events throughout this month in London, Manchester, Edinburgh and Inverness and is inviting potential investors to hear about the fundraising campaign and the company's ambitions.
Investors will be able to play a role in the company's future success for stakes of £10 and upwards.
For more information on the campaign, search for WooHa at www.crowdcube.com.