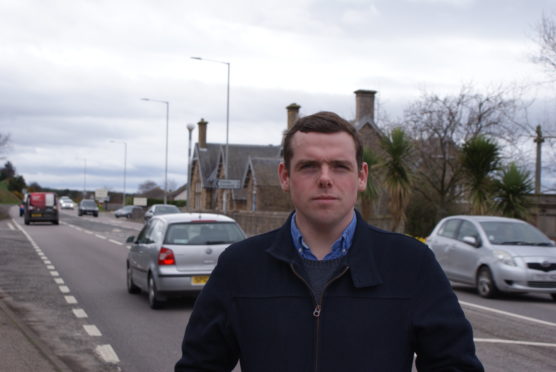 Moray Council are being called upon by a local MP to upgrade the Dallas to Knockando road as a priority for gritting.
After being contacted by several residents who were concerned about the attention the Moray road was receiving by gritters, Douglas Ross, a local MP and road safety campaigner, has contacted the council.
Mr Ross is appealing for them to review the road's classification and reinstate is a priority level one route for gritting.
Although acknowledging that the weather has been relatively mild this winter, Mr Ross hopes that council will consider his request as there are still several upcoming months where icy conditions could make the road dangerous for drivers.
Mr Ross said: "The road is well used by commuters and parents of school children and also school transport, but it apparently no longer qualifies as a priority one gritting route."
Councillors made the decision at a committee meeting in February of last year to class the Dallas to Knockando road as a priority two, which are secondary route between small communities or routes within larger communities.
A spokeswoman for Moray Council said that the Dallas to Knockando road is the first priority two route to be gritted after the completion of priority one routes in wintry conditions.