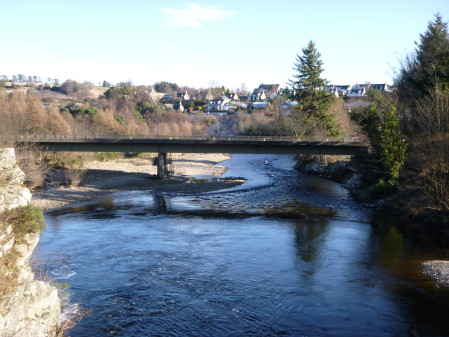 Waterproofing repairs that are part of a £1.8million project on a Moray bridge will have to be redone after previous work was found to be faulty.
Temporary traffic lights have been in place at the Craigellachie crossing over the River Spey since October after damage was found to bearings under the structure.
While the repairs are being done Moray Council has also carried out maintenance on the footpath, handrails and kerbs.
Yesterday the authority stressed the extra waterproofing work would not cause delays to the project despite notices being published to say the footpath will now remain closed for an extra month to the end of March.
A spokeswoman said: "The project's scheduled end date is April 9, however we anticipate the traffic lights being removed and the road fully re-opening during the week commencing March 23.
"This date change is due to an increase in the scope of the works – existing waterproofing was found to be defective and, as a result, will be replaced.
"Notwithstanding the waterproofing works required, the project will be delivered within budget."