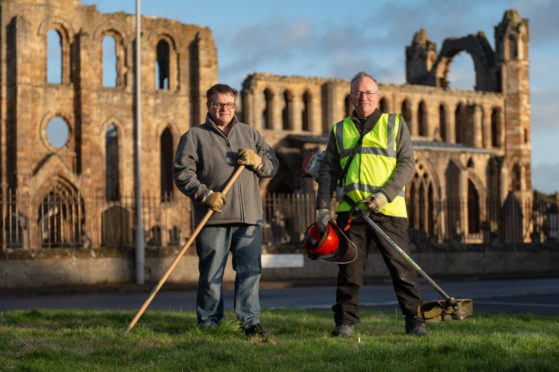 Volunteers are preparing to pull together to make sure Moray's grassy areas look their best, after the council slashed cutting to save cash.
And the community groups involved are hoping their efforts are spurred on by some new recruits.
After Moray Council pulled back on grass cutting throughout the region last year, following a budget review, helpful residents stepped forward to fill the void.
Now, with springtime on the way, the groups hope to gain more volunteers.
Elgin Community Grass Cutting group was formed after a public meeting in August in to find a solution to the problem.
James Wiseman, a member of the team, highlighted the work performed at the area around Elgin Cathedral.
Mr Wiseman, who is also the vice-chairman of Elgin Community Council, said: "We were able to achieve something from it last year so that proves it works, and now we have to build on that.
"We are hoping we can get more people on board by spring – the more the merrier."
Mr Wiseman said they were looking for people to only work within their capability, whether that be holding bags open or looking after equipment.
Forres councillor, George Alexander, praised the work of a handful of "guerilla gardeners" who have offered their green fingers to ensure areas of the town did not overgrow into a "wilderness".
Kevin McKay, chairman of Buckie Community Council, said two groups had "made a massive difference to Buckie".
He added: "I'm very hopeful that more people will come forward this year.
"It just shows that when you really need a community to come together there's many people willing to go that extra mile and do it."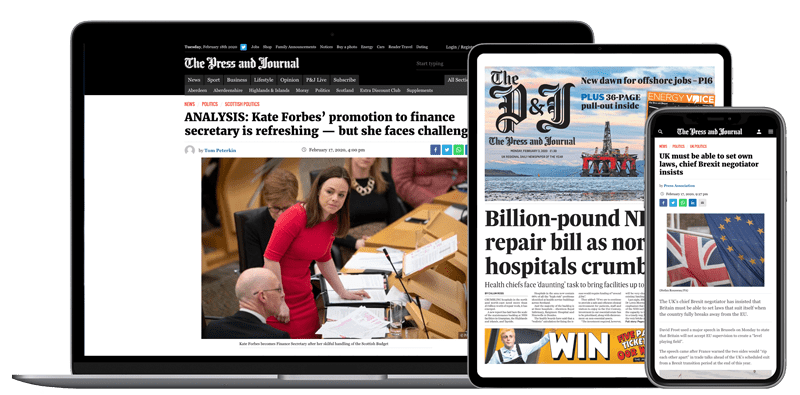 Help support quality local journalism … become a digital subscriber to The Press and Journal
For as little as £5.99 a month you can access all of our content, including Premium articles.
Subscribe