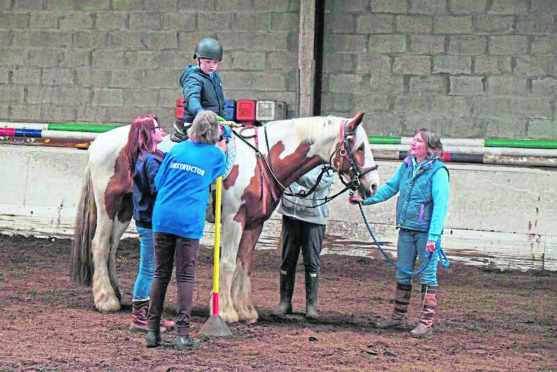 After a successful year in which the number of riders soared, Moray's Riding for the Disabled charity hopes to continue expanding in its 49th year with the help of volunteers.
The charity has provided riding sessions for local disabled children and adults for almost five decades and currently has use of the great facilities at Cranloch Riding Centre, near Elgin.
It has been welcoming new riders at such a rate that it expects to attract 80 new children and adults in 2020 and provide over 1,700 riding sessions.
Due to the increase in demand, the charity is appealing to locals to join them as volunteers and help them continue to grow.
Moray's RDA are looking for people with a passion for providing children and adults who have learning or physical disabilities with a fun, educational and engaging riding experience.
The sessions can be greatly beneficial for both the rider and the volunteer, promising the companionship of a good-natured horse as well as the positive health benefits of outdoor exercise, including improved balance, concentration, communication and confidence.
No previous training with a horse is necessary as training will be provided.
The charity said any individual interested in volunteering would be helping them continue to make a significant difference to people's lives across Moray.