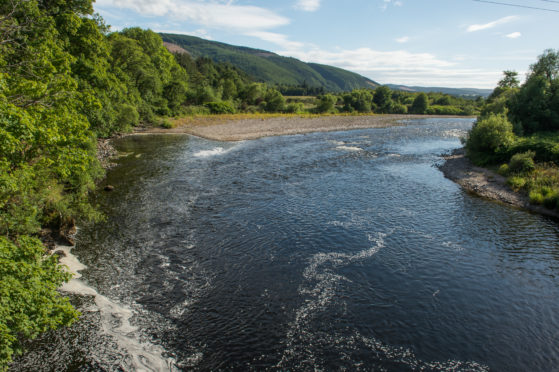 One of Scotland's most scenic walking routes is poised to receive further investment with cash from a Moray wind farm.
Last year the Speyside Way between Craigellachie and Carron was upgraded with parts resurfaced and four timber bridges either replaced or repaired.
Now the section between Carron and Cragganmore is poised for the same treatment as the next phase of the project.
Moray Council has allocated £80,000 from a fund supplied by the Dorenell wind farm near Dufftown for the works.
However, the cash pledge is expected to generate additional funding to cover the estimated £800,000 cost of the project.
Graham Leadbitter, chairman of the council's economic development and infrastructure committee, said: "Projects like this help to maintain and improve our core paths around Moray and this fund helps us to lever in external funding to improve these facilities which are used by locals and tourists alike.
"Doing this can help to make our paths much more accessible to people who have mobility issues or families who are using pushchairs or wheelchairs.
"It's a really good use of the money."
The Dorenell fund is a £50,000 annual pledge from developers EDF, which will eventually total £1.25million over the 25-year lifespan of the turbines.
However, the cash is restricted and can only be used for improving core footpaths in Moray.
It is also expected that council maintenance bills will be reduced as a result of the investment in the Speyside Way.
The result of a funding bid to help cover the costs of the upgrade is expected in March.
In a report, the council's access manager Ian Douglas explained a strategy has already been developed to guide how the Dorenell fund will be used beyond 2022 once the Speyside Way upgrades have been done.
He said: "This document sets down for the long term as to how the Dorenell contribution should be used, responding to identified priorities and making best use of scarce resources.
"This framework also looks to ensure that opportunities are explored to use the funding to secure added value where possible for example by providing seed money to secure external funding for specific path projects."