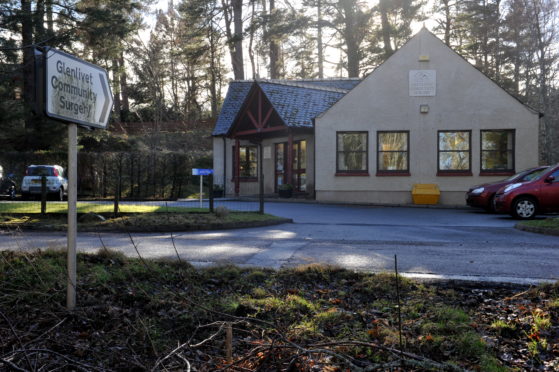 A Moray medical practice's temporary move to allow a refurbishment to be done has been cancelled due to delays installing new computer cables.
The Glenlivet Medical Practice was originally due to move to the nearby Croft Inn in November to continue seeing its 600 registered patients locally while the work is done.
However, now the health centre has cancelled the move due to the required IT upgrades in the hotel not being ready in time.
Talks have taken place between the medical practice and the Rinnes Medical Group to investigate whether premises in Tomintoul about 10 miles away can be temporarily shared to ensure the upgrade can still go ahead.
Yesterday Moray MSP Richard Lochhead said BT and Openreach had "questions to answer" about the inconvenience caused to patients in the rural area.
He said: "The investment in the medical practice is good news for the local community, so it is really disappointing that delays with BT have caused such a big stumbling block for the team who have been working on this project.
"I've been assured by the health authorities that despite these challenges, they are working to find a solution for patients to be seen as close to home as possible and I understand that GPs have suggested they could pick up extra home visits during this period, which is certainly welcome."
The urgency for the refurbishment to be done is due to funding for the project being obtained by the Scottish Government with conditions that it must be spent before the end of March.
The Croft Inn had been chosen as a temporary home to see patients due to its proximity to the medical practice and the hotel currently being closed for visitors until spring.
In a letter to patients Kathy Cockman, executive manager of Glenlivet Medical Practice, explained the proposed Tomintoul building already has the required connections with further discussions needed to determine surgery times.
She added: "The solution is not ideal for any of us but we feel that we need to be pragmatic in order to save the refurbishment plan and at the end we will have a much improved building."
A spokeswoman for Openreach, a wholly-owned but legally separate subsidiary of BT, said: "We've been looking at the options for provision to this location, where there was no existing network to provide a new service. We're continuing to investigate and will liaise with the health board as necessary."