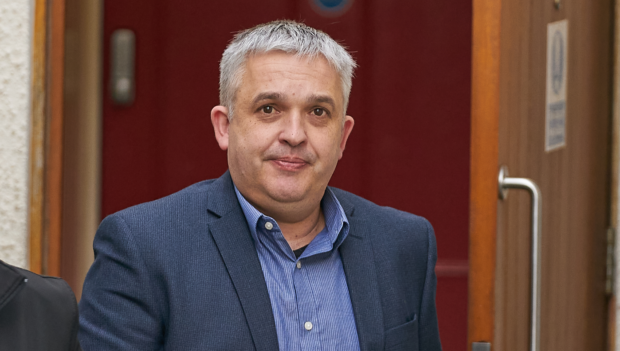 A victim of a fraudster who pocketed more than £100,000 by running scams in Moray has described him as a "parasite" and called for him to given a prison sentence.
Neale Rothera, from Quorn in Leicestershire, conned customers at Silver Sands Holiday Park in Lossiemouth out of £53,000 by selling caravans that did not belong to him in 2009.
Last week the 45-year-old was remanded in custody after he was found guilty of running a separate scam involving a fake business he claimed operated from Tomintoul in 2013.
Yesterday Alex Firth told how he ran The Apple Tree pub in Quorn until Rothera allegedly forced him out in 2012.
He said he had given up hope of seeing the £40,000 the courts ruled he is owed after the conman ran off.
He said: "I wanted out of the pub game. He approached me to take it on, I didn't know him, didn't know anything about his background."
Mr Firth said Rothera "offered him a figure" to buy him out – but claims he moved in before he had time to talk it over with anyone officially.
He added: "I was left with nothing, completely high and dry while he ran it into the ground with my name above door effectively.
"It was a dark period in my life. I've got a court judgement to try and get some of the money back but I doubt I'll ever see it, I'm not holding my breath."
Mr Firth explained that the money due to him, which was awarded at Northampton County Court in February 2014, covers payments for the exchange as well as fines from the owners for selling incorrect products while the pub was run by Rothera.
The fraudster will return to Elgin Sheriff Court next month to be sentenced for the Tomintoul scam where he swindled £48,530 by duping Skipton Business Finance into paying him advances on bogus invoices relating to the fake firm he claimed to run using the pseudonym James Gardner.
Mr Firth, who now runs a greenkeeping firm in Leicestershire, added: "He is all talk and has all the charm. He could sell you anything, he could sell ice to Eskimos.
"The guy is a parasite on the world. He needs to be locked up for a long time. He won't change when he's back out, he'll just slip back into his old ways."