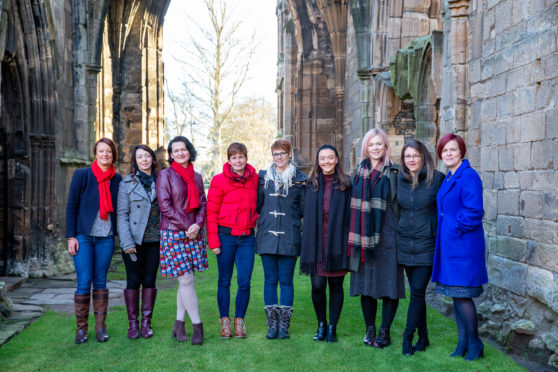 A Moray sexual violence victim charity hopes a funding boost will allow it to cut its current six-month waiting list.
Moray Rape Crisis provides free and confidential information to those affected by any form of sexual violence.
However, staff are currently pushed to the limits to offer appointments to those needing help.
Now the cause has been given a funding boost by being named Moray Business Women's chosen charity to benefit from fundraising events.
Last year the club raised more than £5,000 to support Abbie's Sparkle Foundation, which helps families with children affected by cancer.
Bethea Robertson, support and development manager of Moray Rape Crisis, said: "Many people live for years without any support or holding onto painful secrets in relation to these issues.
"Together, we are opening up opportunities for survivors of sexual violence to break their silence in a safe, confidential space here at Moray Rape Crisis.
"We have a waiting list of over six months currently, so extra funding would go towards more support hours."
Moray Business Women will showcase its chosen charity at an event to be held in the Tolbooth in Forres next month.
Group president Clare Lock said: "We had four charities pitch and it was no easy task to decide who to vote for.
"However, Moray Rape Crisis were the successful charity and we are very much looking forward to working with them throughout the year."