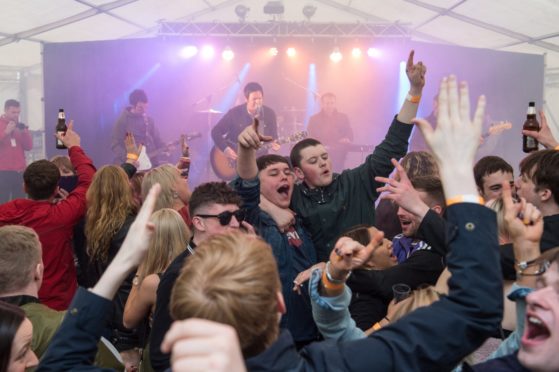 Italian Eurodance group Livin' Joy have set their sights on Moray as they prepare to headline the Friendly Fest 2020.
Organisers of Keith's one-day music festival have announced a top line-up ahead of its return to Kynoch Park this May.
Friendly Fest kicks-off Scotland's festival season and as its third edition approaches, organisers are promising their biggest and best selection of acts to date.
The 90's chart sensations Livin' Joy are famous for their massive UK number 1 hit Dreamer and several top ten hits including Don't Stop Movin' and Follow the Rules.
The four-piece will travel north to put on a star-studded show when festivities kick off on Saturday, May 2.
Organiser Russell Aitchison said: "We are very excited to be bringing another huge name to Keith and Moray for this year's festival.
"We've managed to book a chart topping pop group and that can only be great for the area.
"Everyone remembers Livin' Joy's massive hits Dreamer and Don't Stop Movin' but they also had lots of other singles as well.
"Their show will be a real trip down memory lane and I'm sure the main stage will be rocking when they perform."
A number of tribute groups will also feature on this year's bill.
Ocean Colour Scene tribute act Ocean Colour Scheme will also take to the stage during this year's festival.
A Northern Soul will also travel to Keith with their tribute to The Verve and Richard Ashcroft, alongside Scotland's number one Spice Girls tribute act, Spiceworld.
Nearly 900 music lovers attended last year's event despite less than ideal weather, with the arena packed to capacity during the afternoon.
Two stages were erected in the area for the first time in an attempt to let the crowds breathe.
Looking ahead to this year's event, Mr Atchison said he believes the line-up has a little something for everyone.
He added: "We have secured our biggest line up yet with an array of music styles to suit everyone's taste. And there's some nostalgia thrown in as well.
"With this lineup we are expecting early bird tickets to sell out in the first few hours once again."
Tickets for Friendly Fest will be available to purchase from 8am on Wednesday and are available from the online ticket site Skiddle.