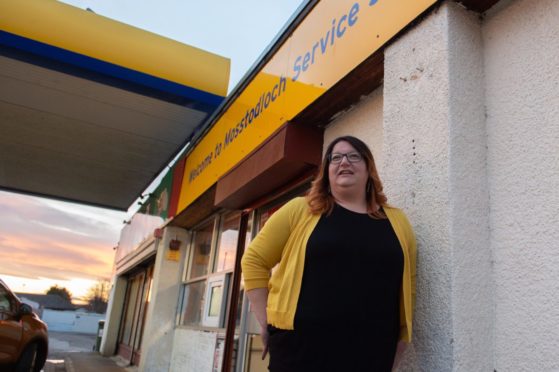 A Moray community is celebrating the return of a Post Office branch in the village after a "temporary" closure lasting more than 10 years.
The previous store in Mosstodloch shut in 2009 following the retirement of sub-postmistress Jennifer Reid.
Post Office bosses stressed at the time the closure would only be short-term amid concerns about residents having to travel to neighbouring villages to access services.
However, despite the branch being advertised there were no takers to open it up again.
Now, a decade on, the service station in the village is preparing to host the post office – just yards away from where Mrs Reid served customers.
Last night Fochabers Lhanbryde councillor Shona Morrison welcomed the return of the branch to the village.
She said: "You started to wonder whether it would ever come back. It's great for the residents, it's a thriving little area.
"There are a few new housing developments in Mosstodloch, which I'm sure has played a part in this decision."
Moray MSP Richard Lochhead added: "Down the years rural communities in Moray have been hit hard by Post Office closures, so it's good news to see a local branch reopening, which will no doubt be a real boost to people in Mosstodloch."
The Post Office has promised the new branch will be open from 7am to 9pm seven days a week with customers being served from a desk next to the existing counter at the service station.
It is hoped that services will be available from Tuesday, March 24 but the move is subject to a consultation, which will run until March 4.
Moray MP Douglas Ross, who urged Post Office management to keep the branch open when he served as local councillor, has encouraged local residents to use the returning service.
He said: "This is really good news for the local community, who have had to travel to Fochabers or Lhanbryde, which meant those without transport having to catch a bus or taxi to access a Post Office counter.
"By ensuring the service is well used, we can help to maintain this important facility in Mosstodloch."
Fochabers Lhanbryde councillor Marc Macrae added: "As the village continues to grow with new housing developments, some in the pipeline and some already under construction, this facility will save residents considerable time and effort having to travel."
Views can be submitted to the consultation online at www.postofficeviews.co.uk with the branch code 295801, by e-mailing comments@postoffice.co.uk or by calling 03452 660115.