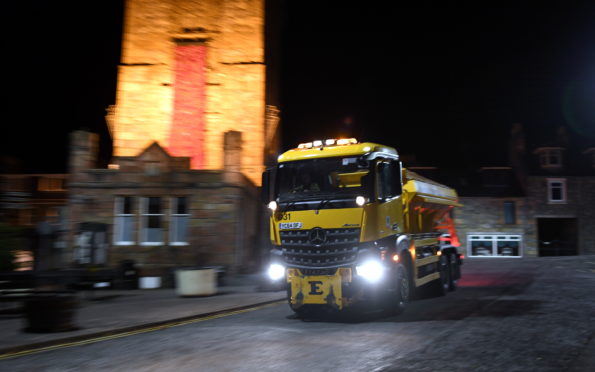 Moray Council has performed a u-turn on its gritting policy and re-instated the Dallas to Knockando road as a priority one route.
Councillors voted yesterday to reverse the decision taken last year to downgrade the route to priority two, as part of a package of budget savings.
A motion proposed by Speyside and Glenlivet councillor Louise Laing, seconded by colleague Theresa Coull, moved that the priority one network be extended to include the road connecting Dallas and Knockando.
Also included in the motion was to lengthen the Rothiemay route to connect the existing priority one route on the B9118 with the nearby Aberdeenshire road, which will extend the route to cover the primary school, nursery and local amenities.
The move is expected to cost around £5,500 this winter season, which will be funded from the council's reserves, and £15,000 allocated within the 2020/21 budget to cover the seasonal cost of the priority one extensions.
A review of the new gritting routes, implemented in October 2019, will be reported to the economic, development and infrastructure services committee later this year.
Council convener Shona Morrison said the decision will provide relief for residents and those who commute using the route.
She said: "It wasn't an easy decision to downgrade the route in the first instance, however I'm thankful to residents and commuters who shared their experiences of travelling on the road this winter and I'm pleased we've been able to adjust the routes to reinstate gritting at minimal cost."
Moray MP Douglas Ross welcomed the decision, saying "it is a victory for common sense".
He added: "The users of this route should not have had to contact their local MP, set up a petition securing hundreds of signatures and write to the council demanding this change, as it was obvious to most people that the route being one of the highest in Moray was going to be adversely affected by wintry conditions and in need of early gritting.
The Dallas to Knockando road cuts through exposed areas of hillside and is one of the highest in the region.
The original move to downgrade the route caused concern among both communities during the winter amidst reports of at least four vehicles coming off the road.