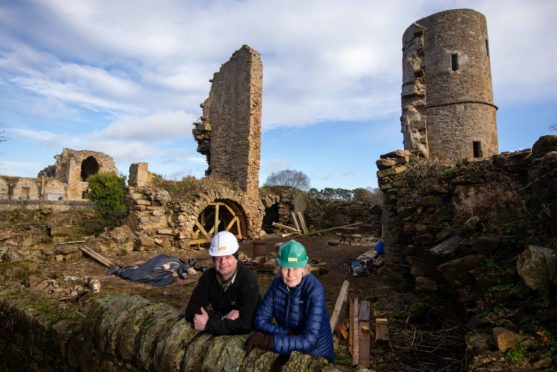 Work has begun at a historic place of worship in Moray to halt the decline of part of the ancient structure into a pile of rubble.
Walls have been collapsing at the former Abbot's house at Kinloss Abbey for generations – prompting the erection of a safety fence to stop children playing inside.
Now maintenance work has begun on two cavernous vaults that are carrying the precarious weight of a huge wall that once housed a staircase, a chimney and alcoves.
The structure is one of the few remaining parts of the home of Abbot Robert Reid – who taught Mary Queen of Scots in the building before bequeathing money that formed Edinburgh University after his death.
And the Kinloss Abbey Trust believes the site may still be containing secrets yet to be unearthed due to the dangers of excavating large parts of the area.
Chairwoman Kirsteen Mitcalfe said: "Once buildings like these are gone, that's them gone forever.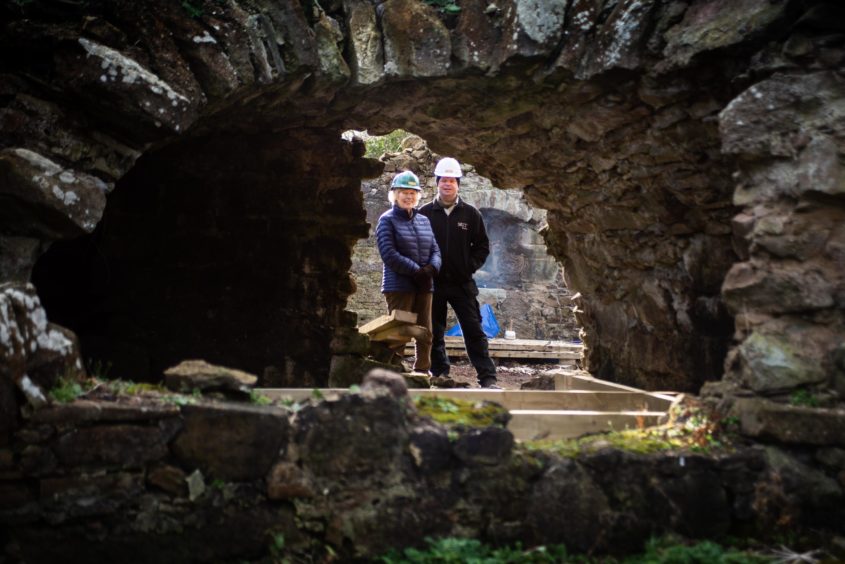 "There used to be another tower like this but it collapsed not far outside living memory. There was another wall that went down in the 1980s, that's why it's now surrounded by a fence.
"The aim is to get it open to the public again – but we can't do that immediately, it needs to be done in phases."
Contractors from Elgin-based Masonry and Lime expect to be working on the ruins, which are believed to date from the early 15th Century, until the end of the month.
Wooden arches have already been built underneath the vaults to stabilise them with future phases of the project involving work on top of them to try and distribute the weight more evenly.
Andy Newcombe, a director of the firm, placed his hands in large cracks that had formed in the arches over time.
He said: "We've already lost about 30% of one of the arches. If we lost much more then the whole wall might come down, if it did that you would hear the noise all over Kinloss."
The trust has already secured about £25,000 to cover the first phase of works from cash funded by Moray Council through the Scottish Landfill Communities Fund and the Architectural Heritage Fund.
Future work on the ancient site, which was abandoned after the reformation in the 16th Century, is dependent on more cash being secured by the group.
Trustee Sir James Dunbar-Nasmith said: "It isn't much to look at now but the potential is there for it to be a very nice garden if we can get it tidied up."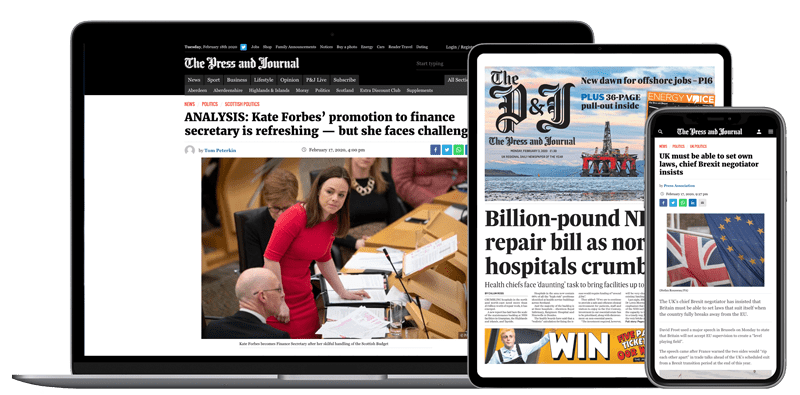 Help support quality local journalism … become a digital subscriber to The Press and Journal
For as little as £5.99 a month you can access all of our content, including Premium articles.
Subscribe