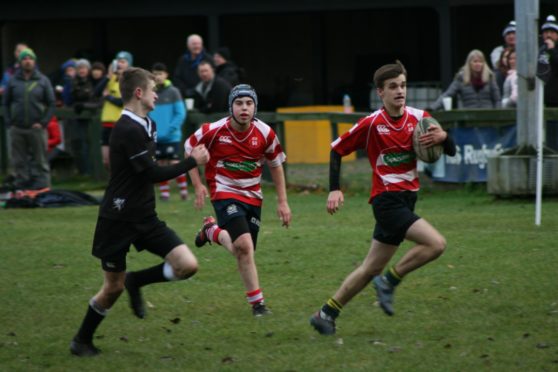 Moray Rugby Club has secured a funding boost that will help replace training equipment for the group's youth squads.
The Elgin-based team will pay for the improvements after renewing its sponsorship deal with the town's branch of Specsavers for a seventh year.
The senior team currently plays in the Caledonia 2 North league but has teams for children covering primary and secondary school ages to get youngsters interested in the sport.
Fraser Andrews, president of Moray RFC, said: "Youth rugby is a game which promotes healthy lifestyles, fitness, teamwork and consideration of others in the community, these are principles that Specsavers obviously share.
"The generous donations we receive from the Specsavers team enable us to provide the youth sections of the club with essential equipment to allow them to play and train safely.
Peter Taylor, director of the Specsavers store in Elgin, added: "The club is very popular and provides a great service for the community through sport, particularly for youngsters.
"They encourage kids to get involved in sport from a young age which is great for developing skills, making friends and keeping active."