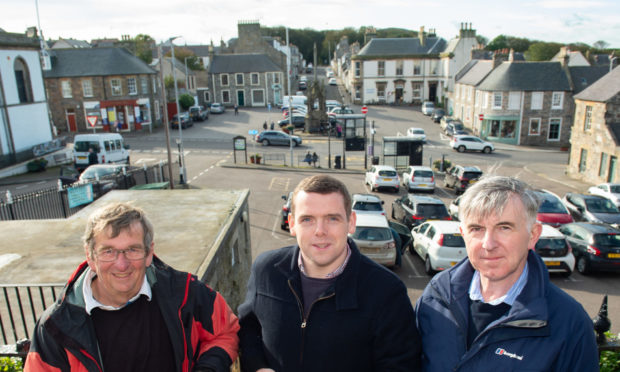 A Moray town that is more than six miles from an open cash point will soon have a new machine installed.
Cullen residents have been faced with nearly four years of money troubles after the Bank of Scotland became the final local branch to shut up in 2016.
Campaigners have targeted securing a new ATM as part of a Link-funded scheme for communities left without access to cash.
Yesterday, the firm confirmed that it has agreed that one of the 50 locations included in the project will be Cullen – explaining the search has already begun for an operator to run it.
It is hoped the hole in the wall will be able to use by locals before Easter.
Moray MP Douglas Ross said: "I'm delighted that Link have agreed with us that there is a need for a free to use cash machine to be available 24/7 in Cullen.
"It was clear from discussions I had during the election campaign last year that this was a key issue for local people and businesses so I'm pleased to see this progress in our campaign."
Concerns have been raised by Cullen Community Council that businesses in the town are dependent on visitors using cash to make small purchases in cafes and gift shops.
Residents and tourists there currently face a six-mile drive to get to the nearest 24-hour ATM in either Buckie or Portsoy.
Keith and Cullen councillor Laura Powell said: "As a former post office manager I have a deep understanding of the need to access cash for a range of reasons and whilst we live in an age where cards are used a lot there are still many reasons people need cash.
"Whilst the post office is a source of cash it is not available 24 hours and I used to have to restrict customers as I could only keep so much behind the counter."
Link has established a £1million UK-wide fund to support communities where cash machines have been withdrawn. Durness was named as one of the first recipients last year.
Ian Vernon, Link's head of commercial initiatives, said: "We've identified a willing retailer to host the cash machine and the next steps are to obtain planning permission and to install the ATM. We're hopeful we'll be able to install the machine in the coming months."