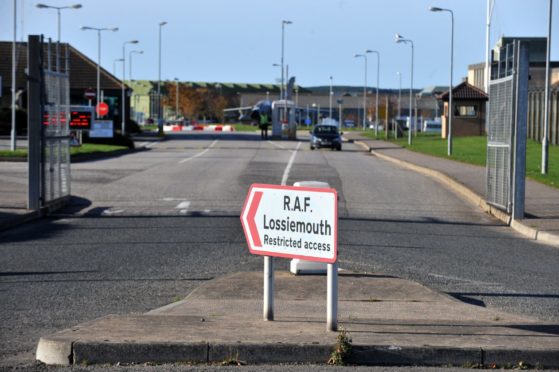 Expansion work at a Moray military base is poised to accelerate in the coming months.
Huge renovation works are due to be undertaken at RAF Lossiemouth this year ahead of the scheduled arrival of the fleet of the new P-8 Poseidon aircraft.
Now the Defence Infrastructure Organisation (DIO) has submitted plans to construct a temporary contractors compound on land south of the base.
Work due to take place includes resurfacing runways and taxiways with a new air traffic control tower, upgraded facilities for IX Squadron, new personnel accommodation and revamped drainage and electrical supplies.
The DIO has stressed that the temporary compound will be "utilitarian and functional" with no impact expected to remain once it has been removed.
The planning application states permission is required until May 2022.
Documents say: "The MOD has committed to a £3 billion investment into the transformation of RAF Lossiemouth which will have a profound economic and social benefits to the Moray area.
"The proposed development represents a critical starting point for the development programme, being an essential feature of associated infrastructure.
"While the temporary compound technically requires planning consent it is, in truth, a very minor, functional feature of the development programme which will have no long term or significant impacts on the land use in the area."
The first P-8 Poseidon landed at Kinloss Barracks this month. The fleet is expected to move to RAF Lossiemouth in October once runway works have been completed.