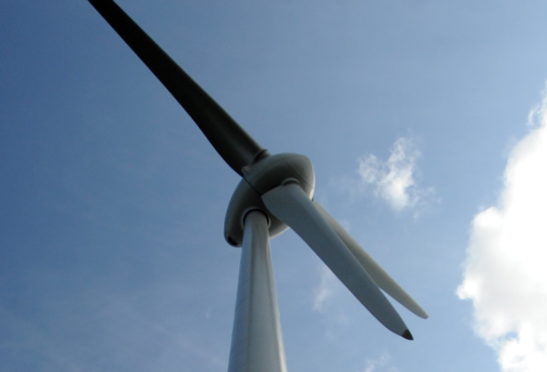 Planners still have concerns about a proposed wind farm in Moray despite developers reducing the size and number of turbines.
A subsidiary of Fred Olsen Renewables originally submitted plans for 29 towers, with blade tips ranging between 738ft and 490ft.
A public inquiry led by the Scottish Government has already been convened to resolve the Rothes III plans after Moray Council submitted an objection.
Now the developers have put forward scaled-back proposals – described as a "fall back option" – for the site to north of Archiestown, and west of Rothes.
The revised plans reduce the number of turbines by six, with 15 at 490ft and a further eight reaching 570ft.
Documents submitted to the Scottish Government on behalf of the developers explain the alternative proposals have been drawn up to reduce the effect on the landscape.
But a report drawn up by Moray Council planners has recommended the authority maintains its objection.
In the paper, principal planning officer Neal MacPherson explained the impact would result in "complex and unacceptable" views for an area considered to be of "great landscape value".
He added: "The proposal would be inappropriate in terms of its significant adverse impacts on landscapes and views within Moray.
"Views from varying distances, such as those from Ben Rinnes, Ben Aigen and the A95 south of Aberlour, would excessively diminish the recreational and visitor experience where the countryside would be overly populated with windfarm developments."
Fred Olsen Renewables has said it would set up a £700,000 community benefit fund if the project and its Paul's Hill II scheme, which is also proposed for Speyside, both receive approval.
Documents submitted to the Scottish Government on behalf of the developers by David Bell Planning explain the firm believes the original proposals remain acceptable – but have drawn up the alternative for consideration.
A report reads: "The applicant's position is that the submitted scheme is acceptable in all respects and does not give rise to any significant effects which could be considered unacceptable when considered in the overall planning balance.
"However, if, and only if, the ministers consider it necessary to secure further reduction in the level of effect, they would be entitled to do so by imposing conditions to secure the alternative proposed development."
Moray Council's planning committee will meet today to discuss the plans.