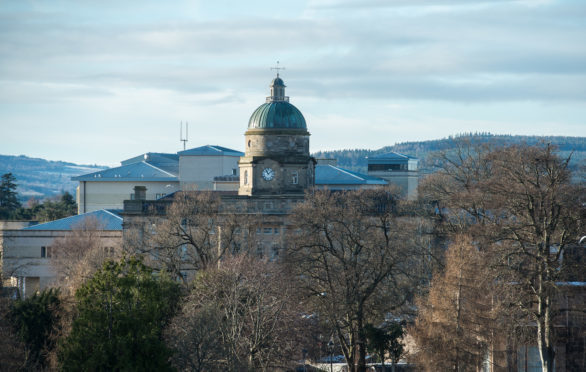 The Royal College of Midwives has called for "quick action" to address safety concerns raised about maternity services in Moray.
The study, which was commissioned by NHS Grampian, warned of "confusion and uncertainty" surrounding existing transfer arrangements to Aberdeen.
Warnings have been issued that the current situation, following a recruitment crisis in July 2018, is untenable with both the previous model and a proposed system both being ruled out due to staffing issues.
NHS Grampian has been ordered by the Scottish Government to draw up a new plan to restore services at Dr Gray's Hospital by the end of March.
Yesterday the Royal College of Midwives welcomed the report and backed the recommended move to a midwifery-led service at the Elgin unit – a move that is opposed by campaigners amid safety concerns about transfers to Aberdeen.
Mary Ross-Davie, the RCM's Scotland director, said: "It is clear from the review that there have been significant cultural and professional problems within the hospital which have unacceptably put women and babies at risk.
"It is imperative that the work already begun by NHS Grampian to address these problems is progressed quickly and effectively.
"Women and families in Moray deserve the highest quality maternity care, supported by the right resources, from the buildings in which they access services, to the equipment, to the staff."
Campaign group Keep Mum has warned that transfers to Aberdeen cause "stress and anxiety" for pregnant women, which they say underlines the need for a consultant-led unit in Elgin.
NHS Grampian has said that that possibility remains an option in the future but has stressed new arrangements will have to be made to support it.
The report stressed no evidence of harm to patients has been found but explained other factors must also be considered when assessing risk.
Meanwhile, the NHS has revealed that children's services, which were also downgraded in July 2018, remain on target to be restored with a new model in the summer.
The new system will mean stays for youngsters at Dr Gray's will be restricted to 24 hours with longer spells resulting in transfers to Aberdeen.
A NHS report said: "Public consultation on the new service model has been positive."