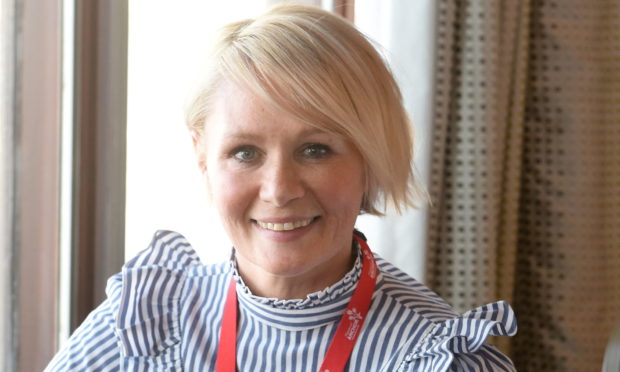 Although she was aware that she was at risk, police officer Gail Grigor says her "world shattered" when she was diagnosed with breast cancer.
The mother to two daughters and one son, who is one of 24 models looking to make their mark at this year's Courage on the Catwalk, was eligible for early screenings to protect against the disease due to her family history.
And following a routine mammogram in 2018, medical professionals found two tumours in her right breast.
The Fochabers 47-year-old said: "When I heard the news from doctors, my world just shattered.
"Thankfully I have an amazing network of family and friends.
"Instantly I had calls, messages, and people dropping things off at the door. I can't describe how fortunate I have been to have those people around me."
Following the diagnosis, the police sergeant and her family took a planned holiday to the United States to watch her daughters compete in a Highland dancing competition.
Upon her return she spent 11 hours under the knife as surgeons performed a mastectomy, which she expected would be a massive knock to her confidence.
But Mrs Grigor said she experienced a "euphoric buzz" following the procedure – and found any "fear and trepidation" she had experienced beforehand was gone.
She added: "I would urge anyone not to be frightened of the word mastectomy. I know the word conjures up huge fear, but there are options."
After such a successful surgery, she received a significant setback when she learned that the cancer had spread to her lymph nodes.
Six months of agonising chemotherapy and radiotherapy at Dr Gray's Hospital in Elgin followed.
But she is now relishing life after successful results from her rounds of treatment, and has branched out to enjoy hobbies such as horse riding that she had never partaken in before.
She added: "It has been a massive relief to finally say I'm going to be okay.
"I've been given the chance to really look forward. This event is going to be the defining moment where I can finally close the book on cancer."