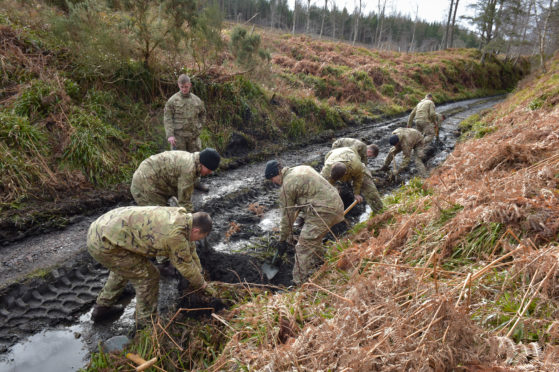 Royal Engineers from Kinloss Barracks have spent a day fixing up a forest path.
The 39 Engineer regiment is carrying out a number of community events across the region, teaming up with local groups to make a difference.
Last month, 65 Field Support Squadron held a beach clean-up task, starting from the Findhorn beach carpark and working their way back to the back gates of Kinloss Barracks.
And yesterday, it was the turn of 48 Squadron, who visited a site called the Clashdu Cutting, a few kilometres north east of Logie on the stretch of the Dava Way that runs between Altyre Woods and Drumine Forest.
Fifteen members of the squadron spent seven hours clearing vegetation and digging up the path to improve its durability and dig a trench to relieve surface water flooding.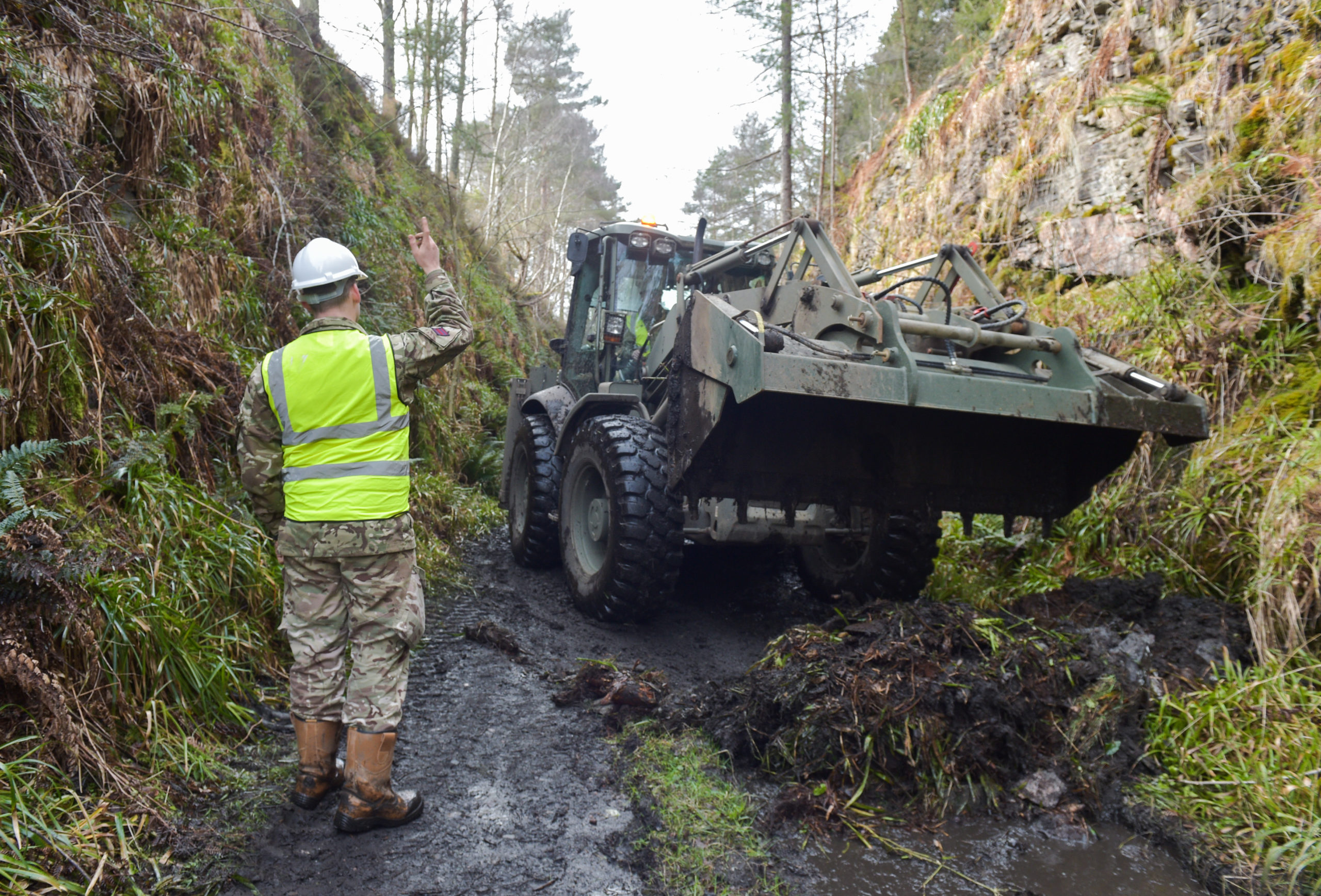 Lt Cameron Lalley, of 48 Squadron, said: "This was good practice for our soldiers in using heavy machinery, which is something they don't always get the chance to do.
"The Dava Way Association seemed to happy with our work, and it was them who pointed us to that stretch of path in the first place."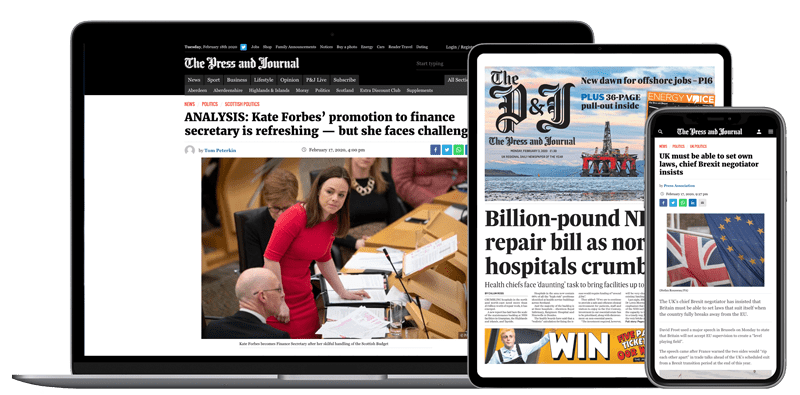 Help support quality local journalism … become a digital subscriber to The Press and Journal
For as little as £5.99 a month you can access all of our content, including Premium articles.
Subscribe