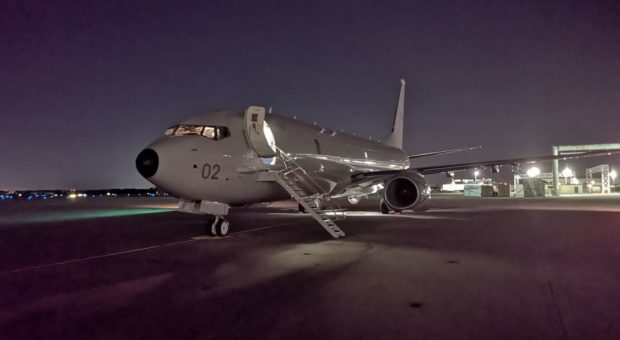 The second of a fleet of new submarine-hunting spy planes destined for the north has arrived at Kinloss Barracks.
Named the City of Elgin, the Poseidon plane touched down after travelling from Newfoundland in Canada.
The arrival was expected to take place at 12pm but due to strong tailwinds, the ZP802 aircraft landed ahead of schedule at 10.45am.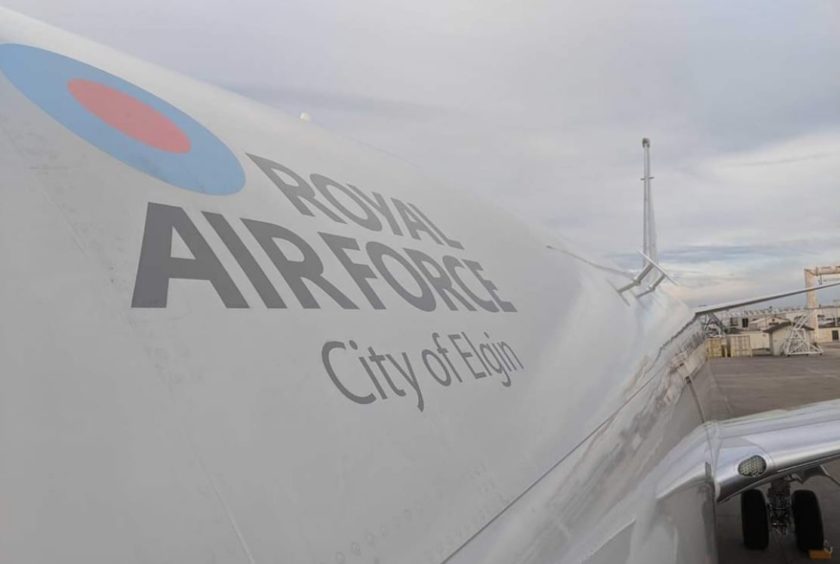 Nine of the P-8 Poseidon aircraft, worth a combined £3 billion, will be based at RAF Lossiemouth as part of a £460 million investment to maintain a vigil over the North Atlantic.
Military top brass believe the jets will cement the station's importance on the country's front line of defence.
Air Chief Marshal Mike Wigston, chief of the air staff, said previously: "Poseidon is a game-changing maritime patrol aircraft able to detect, track and, if necessary, destroy the most advanced submarines in the world today."
Poseidon adventure for Moray airbase begins as first of new spy planes touches down
In February, the first of the P-8 Poseidons, the Pride of Moray, was welcomed to Kinloss by RAF personnel and military dignities.
Major General Seymour Monro, the Lord Lieutenant of Moray, was among the first to witness the crews landing during a piper salute of Scotland the Brave.
Speaking at the time, he said: "Seeing these tremendous aircraft flying overhead will become the new normal for us all.
"It's tremendous to have the crews, and in time, their families here too. The military contributes so much to Moray and, of course, we will benefit from having them here, like the contractors now building the new home for these fantastic aircraft."
Defence Minister Baroness Annabel Goldie described the aircraft as a "real development" in the country's military capabilities.
She said: "The world is changing globally, a lot of the challenges we used to face and are familiar with are perhaps historic now.
"We're entering new areas of challenge. There's a lot of interest in the high north and the Arctic area, it ranges from people with commercial interest to other powers with defence interests.
"We have to make sure we know what's happening so the UK and Scotland can be kept safe."