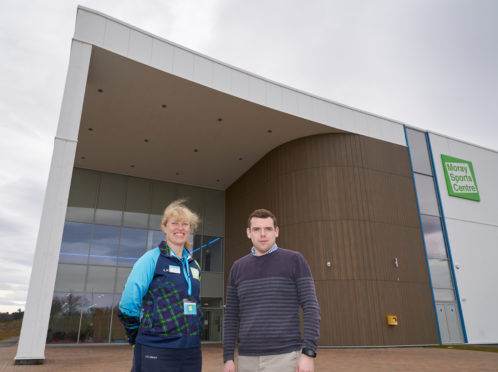 A multi-million pound Moray sports complex is in line for expansion in the coming months.
Moray Sports Centre opened in July last year, with around 1,500 people using the facilities each week.
The creation of the £12 million facility on Linkwood Road, Elgin, marked a milestone moment for residents following great demand for improved facilities in the Moray town.
Now eight months on, complex owners Moray Sports Foundation are preparing to expand facilities into the vast grounds surrounding the centre, through the creation of a play park and running track.
Chief executive of the centre, Kathryn Evans said the plans are part of their drive to create a "lifestyle" for users.
She said: "The great thing for me is we are able to reach the very young through to later years and we have something for everyone in between. We are trying to deliver a lifestyle not just a fad of fitness.
"I'm already working on the landscaping for this coming year. We got the building in July last year but we couldn't work on the landscape so we are working on that right now. I have a project coming out the front in the form of an inclusive play park and that should be complete by the end of May.
"The next biggest thing if we get the landscaping sorted, will be a kilometre running trail. It's to encourage everybody into a healthy lifestyle."
The centre boasts a multi-purpose hall with separate gyms, and indoor cycling room and numerous studios housing multiple fitness classes.
She added: "We focus on becoming the most inclusive centre in the north of Scotland. A lot of focus is down in the central belt but we wanted to do something a little bit different for the community up here."
The charity-run centre, located in the south of Elgin, forms the first phase of a plan by Springfield Properties which includes 2,500 homes, two new primary schools and a range of other facilities.
During his inaugural visit to the new sports complex yesterday, Moray MP Douglas Ross said he was "bowled over" by the centre and opportunity it provides for residents across the board.
He said: "It really is a great asset for us to have here in Moray and run by an excellent local charity.
"When I was going round today, this community within a community feel did come across. There is a real team ethos running through it and that obviously attracts people in but it also encourages them to stay and take part in, whether it's just socialising, or watching family members or friends in the large hall.
"I think I Moray we are very proud of our community and it's amazing how that's come through in this new facility as well."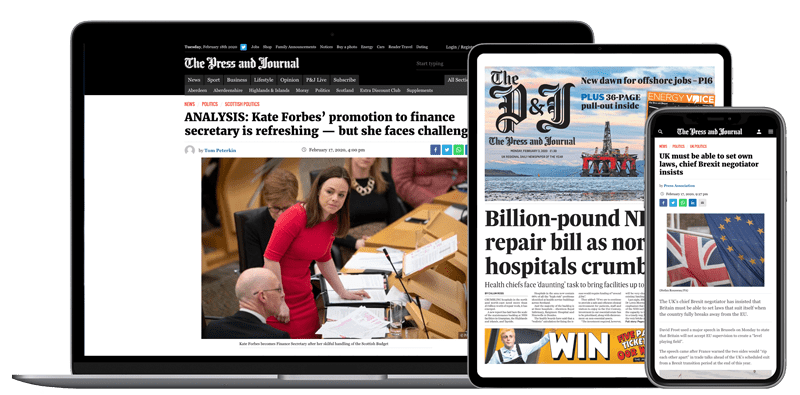 Help support quality local journalism … become a digital subscriber to The Press and Journal
For as little as £5.99 a month you can access all of our content, including Premium articles.
Subscribe