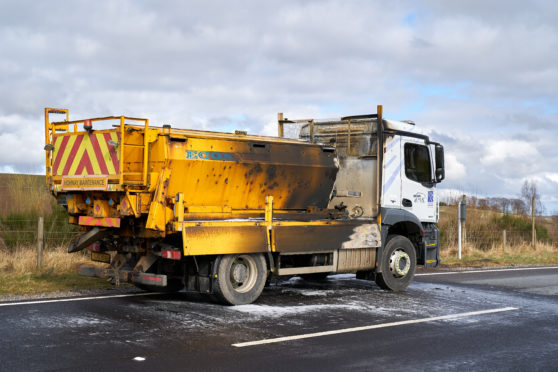 Firefighters have been called after a lorry caught on fire this afternoon.
Emergency services are currently on the scene on the A95 Keith to Mulben Road.
A spokesman from the service said: "We got the call at 12.24pm that a lorry was on fire.
"Three engines are currently in attendance.
"The fire started at the back of the lorry, it looks like the flames started at some cylinders on board."
UPDATE 1:40pm
The fire service have confirmed the fire is out – and that no injuries have been reported.